Samsung boasts about Galaxy S8's innovative design, Infinity Display, Bixby, and more
19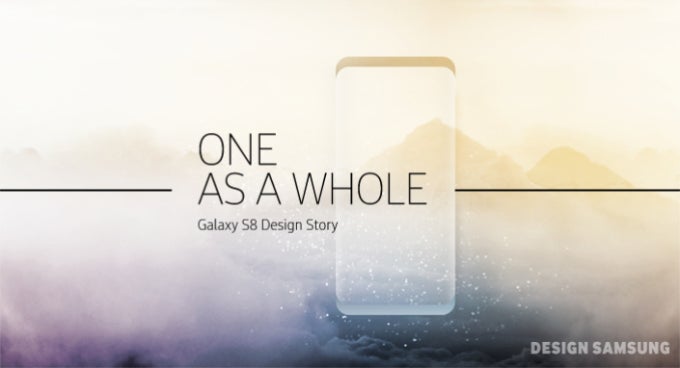 Samsung is breaking new ground with the
Galaxy S8
and
S8+
and it won't miss the opportunity to tell us all about how its flashy new flagships were designed, in and out. In a lengthy blog post, and we do mean
lengthy
, Samsung earlier today outlined all the major design features of the Galaxy S8/S8+ – from the handsets' industrial design, to their user interfaces and iconography, to how Bixby was conceived with mobile in mind, but destined to function on a grander scale.
The new Galaxy phones offer ample material for discussion, as they could very well be the harbingers of a new era for smartphone design – an era of small bezels, big displays, and relatively compact devices.
With the Galaxy S8/S8+, Samsung is moving away from the current-standard screen aspect ratio of 16:9, in order to minimize bezels and maximize available space. The beautiful new "Infinity Display" that graces the fronts of both devices has an odd (but promising) aspect ratio of 18.5:9, which makes it is considerably taller than a standard 16:9 display, and allows the panel to utilize the available space more efficiently. LG is doing something similar with the
G6
, although the latter's "FullVision" display is a tad shorter than Samsung's offering and has an aspect ratio of 18:9 (or 2:1).
But we digress. If you want to know more about Samsung's "Infinity Display" and LG's "FullVision" display, and how they could change the smartphone industry (and also why you should keep your expectations in check), take a look at these articles:
And if you are interested in learning more about all the trinkets of the Galaxy S8's design — from its body, to its screen, to the wallpapers included on it — follow the source link at the end of the article for a comprehensive overview coming from Samsung itself.
Also, don't miss out on our S8-themed wallpaper and icon collections that will give you a taste of Samsung's revamped UI on your current Android phone:
source:
Samsung