Snapchat may have rejected a $4 billion offer from Google
19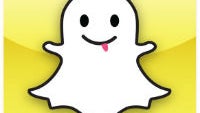 We really should have expected this story to pop up eventually, because anything Facebook can do, Google can pay even more because the company is insanely rich. Maybe that's not the exact phrasing of that saying. Anyway, we recently heard that Facebook had offered Snapchat
$3 billion in cash
to purchase the company, and that Snapchat had rejected that as well as another possible deal from a Chinese company worth $4 billion.
We also heard that CEO and co-founder Evan Spiegel has
no plans to sell
the company for at least a year, because he believes that there is still growth potential both in the service and in the valuation it will receive from interested bidders. Apparently, that is why Spiegel rejected all offers including a rumored one from Google that was reportedly worth $4 billion.
The unconfirmed story goes that around the same time as the Facebook offer was on the table, Spiegel approached Google for "strategic investment" in Snapchat. But, Google didn't want to strategically invest, it wanted to purchase the company outright. Google had planned to keep the app as a standalone product if the purchase had gone through, although there would always be potential for integration, just as it has done with Waze.
Time will have to tell if Spiegel is making the right move, but given that Snapchat's valuation has gone from about $800 million in June to around $4 billion today, it sounds like he's making the right choice.
Recommended Stories