Snap says it has sold over 150,000 Spectacle glasses in one year, 50% more than expected
4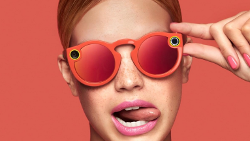 Has
more than a year gone by since Snapchat parent Snap introduced its first hardware product
? You bet it has. The plastic sunglasses that records and shares up to 30-seconds of video at a time has sold 50% more units than the company's target. According to company founder and CEO Evan Spiegel, who was speaking Tuesday at Vanity Fair's fourth annual New Establishment Summit in Beverly Hills, Snap has rung up over 150,000 units of the product. The in-house target was to sell 100,000 Spectacles over the year.
Spiegel said that he was proud of that number since it topped the number of iPad tablets sold by Apple during that product's first full year of sales. While it almost looks like a toy, the Spectacles are priced at $129.99 and are available in black, teal or coral. One size fits all consumers, and the battery will run all day. A charger can be found inside the Spectacles' carrying case. A 115 degree wide-angle camera is built into the right lens, while a recording light is built into the left lens. This light goes on when the Spectacles are recording to allow people to see that they are being captured on video.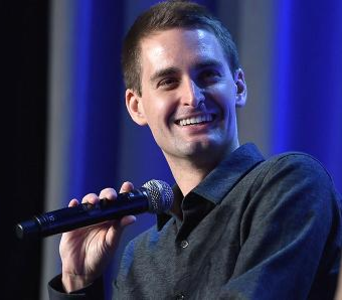 Evan Spiegel, founder and CEO of Snap
A tap on a button near the right hinge starts the camera recording for ten seconds. Up to 30-seconds can be filmed at one time by tapping the button three times quickly. Videos can be sent to the Spectacle owner's smartphone, and from there they can be shared on social media.
Originally, the product was sold only from vending machines
that were randomly placed near beaches in California. Since February, the only place you can buy Spectacles from is the official website at Spectacles.com.
Back in June, we told you that Snap is rumored to be working on the next generation of its glasses. Based on a patent filed by Snap,
the sequel to the Spectacle glasses will feature some AR capabilities
. Offering such a feature while keeping the glasses trim and the price reasonable might be the biggest challenges that the company faces while designing the next-gen version.
source:
CNBC