Slay the (Snap)dragon: 10 high-end smartphones that don't use Qualcomm processors
27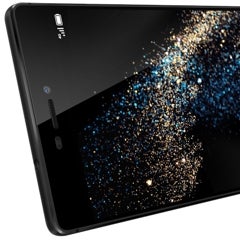 Have you noticed that, lately, more and more high-end smartphones are powered by processors that aren't
made by Qualcomm
? While it's hard to believe that this is some sort of beginning of the end for Qualcomm, it's clear that the company now has serious competitors when it comes to mobile chipsets.
MediaTek is already hugely popular in Asia, Intel is slowly gaining ground, and Samsung... well, Samsung has been a potential threat to Qualcomm for some time, despite the fact that it's often relying on Qualcomm solutions itself.
Right now, the selection of high-end handsets that are using non-Qualcomm processors is quite impressive. Let's check it out (in alphabetical order):
Apple is well known for not using Qualcomm processors. The Cupertino giant is designing its own chipsets, manufacturing them with help from other companies (since Apple is not exactly a chipmaker). The iPhone 6 packs a 20nm Apple A8 chipset (manufactured by TSMC) that includes a dual-core, 64-bit 1.4 GHz CPU. This may seem unimpressive compared to the rest of the high-end processors out there, but performance is top notch anyway.
The larger and more expensive version of Apple's latest smartphone is also powered by the A8 chipset - in the exact same configuration (dual-core 1.4 GHz). Despite the fact that the iPhone 6 Plus has a larger screen with a higher pixel resolution (1080 x 1920), it offers the same performance as the 4.7-inch model, since iOS is optimized to work perfectly with only two CPU cores.
No images
Recently released in the US (and also available in many other countries), the Asus ZenFone 2 is a surprising smartphone, because it costs just $299 unlocked, and yet offers plenty of high-end features. Obviously, we're talking about the top-of-the-line ZenFone 2 here - the ZE551ML model - which comes with a 64-bit, quad-core Intel Atom Z3580 processor clocked at 2.3 GHz, 4 GB of RAM, a 5.5-inch 1080p display, and Android Lollipop.
To some, the HTC One M9+ might represent what the One M9 was supposed to be: a Quad HD smartphone with fingerprint scanner. However, the One M9+ is not a global device (it won't be released in the US), instead being a handset targeted at China and other South Asian markets. The M9+ features a 5.2-inch display with 1440 x 2560 pixels, Android Lollipop with Sense 7.0 UI, a 20 MP Duo rear camera, 3 GB of RAM, and a 64-bit, octa-core MediaTek MT6795T processor clocked at 2.2 GHz.
Announced in April, the P8 is Huawei's newest flagship smartphone. As you may know, Huawei is making its own processors, and we're not surprised to see that the P8 uses one of them: a 64-bit HiSilicon Kirin 930 with 8 cores clocked at up to 2.0 GHz. The handset has a 6.4mm-thin metal body, while also featuring a 5.2-inch 1080p display, a 13 MP rear camera, 8 MP front-facing camera, and 3 GB of RAM.
As its name suggests, the Huawei P8 Max is the bigger brother of the P8. It's powered by the same Kirin 930 processor, but sports a way larger display: a 6.8-inch one (with 1080 x 1920 pixels). Another noteworthy feature of the P8 Max is its 4360 mAh battery. Both the P8 and P8 Max run Android Lollipop with Huawei's EMUI 3.1 UI on top.
Released towards the end of last year, the Lenovo Vibe X2 is the world's first smartphone to have a multi-layered metal design (which means we can see three different colors when the handset is viewed from the sides). The Vibe X2 has a 2.0 GHz octa-core MediaTek MT6595M processor inside, further featuring a 5-inch 1080p display, 2 GB of RAM, a 13 MP rear camera, and a 5 MP front-facing camera.
Available in some markets since December, the MX4 Pro is Meizu's most advanced smartphone to date. This is one of the few non-Samsung handsets that use an Exynos processor: a 2 GHz octa-core Exynos 5430, to be exact. That aside, the Meizu MX4 Pro offers a 5.5-inch display with 1536 x 2560 pixels (a weird resolution, we know), 3 GB of RAM, a 20 MP rear camera, 5 MP front-facing camera, 64 GB of storage space, and a 3350 mAh battery.
The Galaxy S6 represents a fresh start for Samsung, but not just when it comes to design. The S6 is also Samsung's first flagship in many years to exclusively use an Exynos chipset. While previous Galaxy flagships had at least one variant that was powered by a Qualcomm Snapdragon processor, there are no Snapdragon-based S6 models. All are using Samsung's 64-bit octa-core Exynos 7420 - the world's first 14nm smartphone processor. Besides packing this powerful CPU, the S6 offers lots of other high-end features, including a 5.1-inch Quad HD (1440 x 2560) display, a 16 MP rear camera, heart rate sensor, fingerprint scanner, 3 GB of RAM, and up to 128 GB of storage space.
Similar to the regular S6, the Galaxy S6 edge is powered by Samsung's Exynos 7420 processor. The S6 edge is about $100 more expensive than the S6, because its screen is curved on the sides, giving it a unique look (and some extra software features).
No images