September 5 announcements: Nokia Lumia 920 and Motorola DROID RAZR HD
16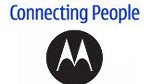 In just two days, we're about to witness the introduction of some of the hottest smartphones expected to hit the market this year - the
Nokia Lumia 920
,
Lumia 820
, and the
Motorola DROID RAZR HD
.
"Incidentally", both events will take place on the same day - September 5, with Motorola and Verizon claiming theirs will be "the day's main event", of which we aren't so sure. It goes without saying that the DROID RAZR HD is a hot phone, but the hype surrounding Nokia's upcoming Lumia range is somewhat bigger (probably because Nokia is constantly
reminding us
that something big is coming). It's also worth mentioning that Motorola might actually unveil one more handset - the
DROID RAZR M 4G LTE
, which is expected to be more of a mid-range smartphone with the same lovely Kevlar design elements.
If you, like us, are looking forward to these events, it might be a good idea to go through the content below, where you'll see some of our latest articles about the anticipated handsets. That way no one's going to be caught by surprise when the companies introduce their latest and greatest inventions on Wednesday. Of course, you can count on us to keep you informed about anything that happens before, during and after the keynotes. The Nokia and Microsoft event is scheduled to being at 9:30 EST on September 5, while the Motorola and Verizon one will be a few hours later, starting at 2PM EST. Stay tuned!