Nokia Lumia 920 vs HTC Accord vs Samsung ATIV S: which one do you like most?
65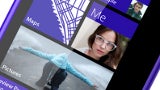 Two upcoming Windows Phone 8 flagships have just leaked - the
HTC Accord
and
Nokia Lumia 920
. This means that, along with the officially-announced
ATIV S
, we now have three top WP8 devices to look forward to. With three manufacturers like Nokia, HTC and Samsung, however, we can expect three very different products, even though the Windows Phone 8 OS they'll be running will be pretty much the same across devices.
Of course, we should keep in mind that the Nokia and HTC handsets aren't official yet, so there might as well be surprises when the companies announce their phones, but judging by the leaked photos and info, things do look pretty close to the real thing.
Granted that it's too early to draw any conclusions yet, it looks like Nokia will launch a device that's made in similar fashion to the company's previous top devices, the
Lumia 900
and
800
, which is a good thing. However, this design no longer has the wow-effect that it had a year ago, so Nokia will probably count on the marvelous PureView camera technology that will almost certainly be in the Lumia 920, as well as Nokia Drive turn-by-turn navigation.
The HTC Accord, on the other hand, represents a change in the company's design approach. Truth be told, the
recently leaked render
of the Accord reminds of a Lumia 800 or 900, due to the rectangular shape and colorful body. Even if HTC has been inspired by Nokia when designing the Accord, it'd still be a good thing, this design is a step in the right direction for the Taiwanese. That's as long as the looks of the Accord aren't too similarto Nokia's phones.
The ATIV S, however, has a very different appearance with its typical Samsung front and classy aluminum back cover that matches WP8 perfectly. There's nothing else that special going on with the ATIV S, except for its giant 4.8" Super AMOLED screen, so it probably won't be able to stand out from the crowd, but that is something that customers will decide.
So, let's presume that the latest leaks aren't fakes, and that the Nokia and HTC devices will indeed look like this. If that's the case, which of the three Windows Phone 8 handsets do you like most? Vote in the poll below to let the world know!
Recommended Stories