Samsung's valuation drops by $14.3 billion as investors dump its shares
56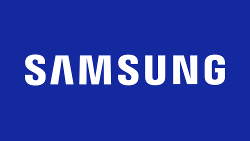 It was just about two weeks ago, on the heels of the
Samsung Galaxy Note 7
's launch, that
the company's shares hit an all-time high
. Investors drove up the stock on the reception for the phablet. It looked like 2016 was going to be Sammy's year. After all, the
Samsung Galaxy S7
and
Samsung Galaxy S7 edge
easily crushed the competition making the pair the most popular Android phones available. And the Galaxy Note 7 was quickly becoming hard to find in certain areas of the U.S.
But that all changed in a blink of an eye as
Galaxy Note 7 units started exploding
. A phone that had everything going for it has become forever tarnished by a defective battery. And if things couldn't get any worse, the new
Apple iPhone 7
and
Apple iPhone 7 Plus
will launch this coming Friday, September 16th.
This morning, Samsung shares are at their lowest point in two months and $14.3 billion of market capitalization has vanished. That means that the valuation of Samsung has declined by that amount since Friday. The shares are currently off 6.3% on the day and are trading at the equivalent of $1,321.02 USD each. That is the lowest that the stock has been at since July 12th.
Samsung investors are reading dour notes from analysts who are looking at the cost of recalling, revising, and re-launching a new version of the Galaxy Note 7. In addition, lost sales to Apple and other manufacturers will have to be factored in along with the costs of fighting or settling lawsuits. Some things, like the hit to Samsung's reputation, can't be measured so easily in dollars and cents.
What can be measured in currency is the hit to Samsung's revenue. One analyst figures that after the costs of the recall (which some have put at $1.5 billion), Samsung will lose close to $4.5 billion in revenue thanks to the Galaxy Note 7 explosions. Nomura Securities cut its third quarter mobile operating profit for Samsung by $806 million to approximately $2.8 billion.
"Even if Samsung puts Note 7s with new batteries in the market it won't sell as well as it had initially. Long-term, it will cost Samsung significant marketing spending to ensure the next products can overcome this issue."-Greg Roh, investment analyst, HMC

"Some said initially the Galaxy Note 7 could be the best smartphone ever, but now it's possible the phone will go down as the worst ever."-Lee Seung-woo, analyst, IBK Securities
It is estimated that Samsung had sold 2.5 million units of the Galaxy Note 7 before it stopped shipping and selling the product.
source:
Reuters