Samsung shares reach all-time high
31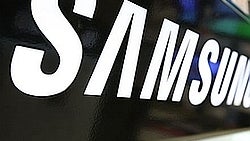 After dodging a bullet a few years ago, Samsung shares reached an all-time high earlier today.

One Samsung share is now worth 1,640,000 Korean won ($1,480 at the current exchange rates), a 4.7% improvement compared to the day before and a 30% boost since the start of the year.
This new surge in Samsung share prices comes hot on the heels of Samsung's better-than-expected earnings for the second quarter of 2016, the company's most profitable quarter in the past couple of years. The world's largest smartphone maker
raked in profits
57% higher compared to the same period a year ago.

At this record-high share price, Samsung's market capitalization is one of 232 trillion won ($210 billion). That puts Samsung above companies such as Intel, Visa, and Coca-Cola in terms of valuation.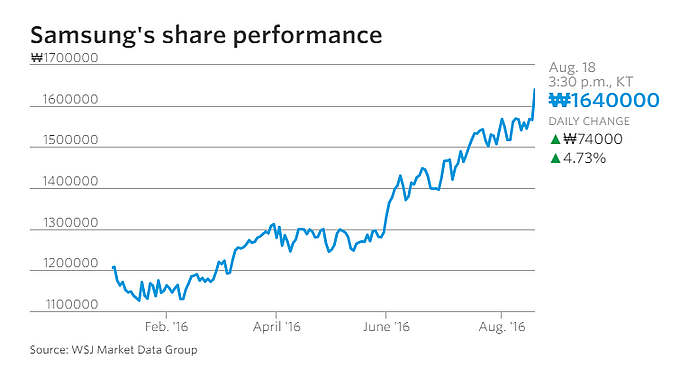 Samsung is by far the largest company in South Korea by market cap and one of the most valuable in Asia's technology sector, although it still trails behind Chinese internet giants Alibaba and Tencent.

Apple, Samsung's main rival and the world's most valuable company, has a market cap of $532 billion. However, it's important to note that, despite the fact that Apple has a market cap three times larger than Samsung, the two mobile giants followed different trajectories in the past year. While Samsung increased its valuation by 44% in the past year, Apple has seen its own reduced by 5.8% over the same period.
Samsung is currently banking on the commercial success of the Galaxy S7 series, but it's worth mentioning that Samsung is also starting to reap the results of continued investment in the semiconductors. Samsung has been investing about 20 billion each year but now holds a technological lead over competitors in both fields, which is why many of its smartphone-making rivals turn to Samsung to purchase components such as screens, memory chips, as well as imaging sensors.
Recommended Stories