LG flaunts 5-inch 1080p display prototype
34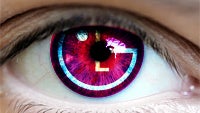 Over at Display Week you are sure to find some of the biggest and brightest displays on the planet, but among the monstrosities begging to be the next gadget to garnish your living room walls, you'll find a new offering from LG that packs big screen specs into a tiny package.
LG is showing off what it is calling "The World's First Mobile FHD." The prototype display crams a 1920 x 1080 resolution into 5 inches of real estate. That means each inch is packed with 440 pixels.
In addition to the crazy high pixel density, LG's display also features AH-IPS, or advanced high-performance in-plan switching. AH-IPS is a technology that allows for extreme viewing angles.
While LG did
announce this display
about a week ago, its latest showcase has the screen mounted to a wall behind a glass case playing a video loop, so it's hard to say if LG's claims of better battery life will actually hold up when this technology eventually comes to fruition in a shipped handset.
While we're sure the pictures don't do it justice, check out a few shots The Verge snapped of this high resolution beast over at Display Week.
Recommended Stories