Samsung disagrees with Canalys report naming Xiaomi as the top smartphone manufacturer in India
16
Analytical firm Canalys recently reported that Xiaomi was the top smartphone manufacturer in India during the fourth quarter, shipping 8.2 million units from October through December. According to Canalys, that tops the 7.3 million units delivered by Samsung during the same three month period. But Samsung doesn't see these results the very same way. A spokesman for the Korean tech giant says that Samsung is not only the number one smartphone company in India, it is on top "by a distance."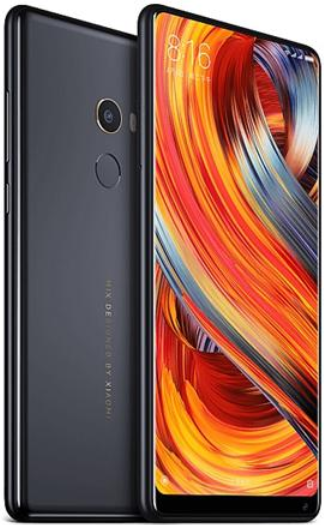 Xiaomi reportedly shipped 8.2 million phones, including the Mi Mix 2, into India during Q4 2017
Samsung does have some data to back up its claim. GfK, another analytical firm, keeps track of end sales to consumers, which is different than the shipping data used by Canalys. Actual sales numbers are considered a more legitimate metric than shipments because they include handsets that were actually purchased by consumers. Shipped phones could end up unsold, and sit in warehouses owned by carriers or retailers before they are shipped back to the manufacturer.
GfK, for the three months ended in November, says that Samsung phones actually bought by Indian consumers represented 45% of the money spent on smartphones during the time period. Based on the actual number of intelligent handsets bought in the country from September through November, 4 out of every 10 units rung up was branded with the Samsung name.
This isn't the first time that Samsung railed against a Canalys report
about its performance in India. In 2015, the company issued a report showing that local company Micromax had taken the top spot in smartphone shipments in the country. Like it did now, Samsung pulled out sales data from GfK that showed it with a 35% value share and a 40% market share based on units sold in 2014.
Canalys' data does show growth for Samsung in the region. The company reports that that Samsung's Indian shipments rose 17% in Q4. But the researcher's charts give Xiaomi the leading market share in India with 27%. With just under 30 million units delivered in the three months ended in December, Indian smartphone shipments rose 6% in the period.
"Samsung is India's number 1 smartphone company by a distance. As per GfK, which tracks sales to end consumers, in the last (November) quarter Samsung had a 45% value market share and 40% volume market share. Samsung is a full range player and leads the smartphone business across every segment of the India market in 2017. More importantly, Samsung is India's 'Most Trusted' brand. We owe our undisputed leadership to the love and trust of millions of our consumers in India."-Samsung spokesman
source:
TechRadar