Samsung Galaxy S8 to get "full-screen" OLED display, rumor suggests
74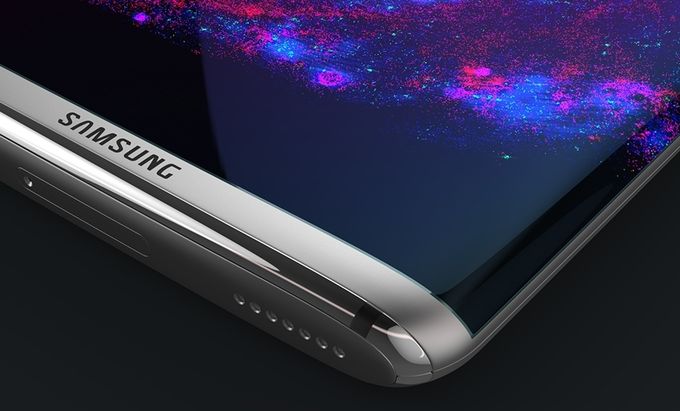 Galaxy S8 concept image
With the
Note 7 fiasco
left behind, Samsung is already looking to regain the trust of its customers with the Galaxy S8. Rumors about the S8's design and hardware have already surfaced, most of which have yet to be officially confirmed.
The latest one is regarding Sammy's new display. According to Park Won-sang, a Samsung Display researcher, the Korean tech giant is not sparing any resources, when it comes to the S8's screen. During the International Meeting on Information Display last week he said that "Samsung Display would roll out a full-screen display whose display area ratio reaches more than 90 percent next year". That's about 20% difference in the screen-to-body ratio, compared to the
Galaxy S7
and
S7 edge
, which come with 72% and 76% display area respectively. Judging by the older models' designs, it's highly likely that the bezel reduction will be done in the top and bottom of the phone, as this is where the bulk of it is for the S7 and S7 edge.
If Park Won-sang is to be believed, Samsung will try to outdo themselves in the next few years, aiming for 99 percent display area on the front of their future handsets. This would make for phones, which are almost completely bezel-less.
During that same presentation, he also noted that edge-to-edge screens will push manufacturers towards finding a way to place almost all smartphone sensors under the display itself. So, we might be scanning our fingerprints straight through our screens in the not-so-distant future.
With more and more manufacturers trying to create almost bezel-less smartphones, it's highly likely that Samsung will have quite the competition in that department. Just recently the Chinese startup Xiaomi announced its
Mi MIX
, boasting the impressive 91.3% screen-to-body ratio. Some rumors suggest that Apple is looking into OLED displays as well for the iPhone 8, probably for similar reasons.
How will the S8 compare to its competitors, remains to be seen. However, we do welcome any prognoses in the comments.
source:
TheInvestor
(via
SamMobile
)