Samsung has tighest security in its history with the Samsung Galaxy S III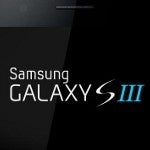 According to
The Verge
, photographs published in
Gizmodo Brasil
, allegedly of the upcoming Samsung Galaxy S III, are
not the eagerly awaited follow-up
to what is called
the best Android handset ever produced
. Samsung's security for this device is at levels never seen before just before a new product launch. The Korean based manufacturer has been putting the innards of the new model inside a generic test box so that employees of Samsung can take the phone out in public for real-time testing. This prevents Samsung executives from finding photos of the unit on the internet the next day along with speculative rumors. According to one
Verge
tipster, the device pictured on
Gizmodo Brasil
is that of this generic test box and is "
Not even close to the final design. No leaks of the final design have been accurate
."
will even be called the Galaxy S III
. On the
invitations for the May 3rd event
at which the long awaited device is expected to be introduced,
Samsung calls the handset the "next Galaxy".
Back last month, the
Samsung GT-i9300 leaked
and it was thought that perhaps this was the long awaited Samsung Galaxy S III. But that turned out to be incorrect as the model number pointed to the
Samsung Galaxy M, a mid-range device due to launch next month
. Some of this device's features include tracking of the user's eyes to make sure that someone is viewing the screen, and can help work an automatic accelerometer that can determine if you are viewing your phone in portrait or landscape mode. The Samsung Galaxy M also is expected to offer biometric monitoring of things like your heart rate. The latter seems to rise whenever you see a picture of what is labeled the Samsung Galaxy S III.
source:
GizmodoBrazil
(translated) via
TheVerge