Samsung expects the Galaxy S9 to sell better than the S8, here is why
20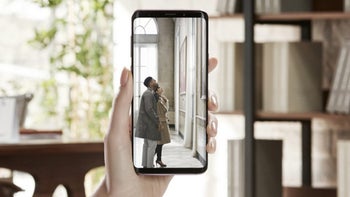 Despite rumors that suggested
Samsung may set a higher price standard
for the
Galaxy S9
and its slightly beefed up brother, the
S9+
, costs for the flagships have pretty much remained the same. However, while US prices are similar, customers in Europe will have to dish out between €850 ($1,050) and €950 ($1,170) for either of the new Samsung top-tier handsets.
Still, Samsung believes
Galaxy S9 and S9+ sales
will outperform those of the Galaxy S8 and S8+ throughout the year. The reasoning behind the DJ Koh's statement is the much earlier release of the 2018 flagships, which will allow for more selling time.
The Galaxy S9 will be released earlier in the year than the Galaxy S8 was, and as we plan to release various marketing strategies to beef up demand, I believe overall numbers will be better.
Both Samsung's flagships are already
available for pre-order in the United States
and throughout Europe, but they will not ship until March 16 at the earliest.
Even though the Galaxy S9 and S9+ don't bring any innovations to the market, they heavily improve on some of the features customers use the most, which is what Samsung says people have requested. I guess we'll see the results of a "reimagined" phone rather than a "reinvented" one later this year.