Samsung to discontinue Call Stickers through the Phone app by December 17, 2018
8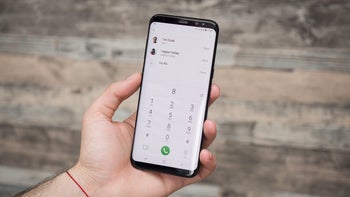 It's been a bit more than a year since Samsung introduced the so-called call stickers, a feature that would allow Galaxy smartphone users to send each other stickers during calls, and it looks like the South Korean company is having second thoughts about it.
Samsung is now informing customers that it will end support for the call sticker feature by December 17, 2018. These call stickers are available through the Samsung Phone app, which will be updated on December 17 to prevent
Galaxy smartphone
owners from using them.
However, if you don't update the Phone app, you will be able to decline calls with a sticker even after Samsung discontinues the feature. There's also the matter of refunding for all the Call Stickers that users purchased since their launch.
Samsung will compensate each customer who purchased stickers, as long as you request compensation for your purchase before June 15, 2019, through the Galaxy App on your phone. Make sure to include the order number in your request (Galaxy Apps / More options / My Apps / Receipts) for faster processing.