You can download and use these Samsung Galaxy S8/S8+ icons on any Android phone
12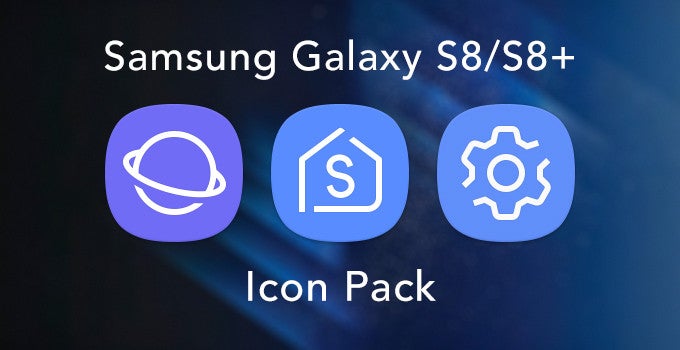 With the official unveiling of the Samsung Galaxy S8 and S8+ just a week away, the floodgates are wide open and we are seeing new leaks about the phones seemingly every day. We've already seen the two S8 models from pretty much every angle imaginable in press renders, and we've also seen substantial chunks of their UIs, including the revamped on-screen buttons, various menus, the new wallpapers, as well as Samsung's redesigned icons.
Speaking of icons, about a week back, someone
managed to leak
quite a few of the new ones that will be gracing the Galaxy S8 and S8+. Albeit in a relatively low resolution, they still offered a glimpse at what's to come and managed to instantly polarize Samsung fans with their semi-dashed-line-aesthetic.
Whatever your feelings on Samsung's new squircles, we're happy to report that the ones we saw last week have been reworked a bit and can now be used on any Android smartphone, provided you have the means to transfer them to your device and are using a launcher that has support for custom icons (which means 99.9% of all launchers on Google Play fit the bill). Of course, you should keep in mind that these may not be the final versions of the icons that we'll see on the two S8 phones at the end of this month, and they may also not be all of them.
Either way, all you'll need to do to use these Galaxy S8 icons on your device, is download the .zip file linked below, and extract the images from it in a convenient for you location on your device. From then on, depending on the launcher you're using, the process is as simple as long-pressing an app and then choosing a new icon for it from the appropriate menu.
Download the Samsung Galaxy S8 icons here
Recommended Stories