The LG G6's screen has a 5.7-inch diagonal, but that doesn't necessarily make it a large display
32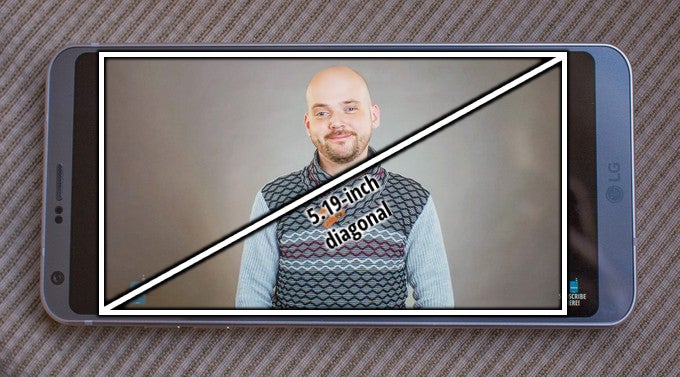 So, LG
announced the G6
just a couple of weeks ago and shocked the world with a large screen in a small body, which wraps around it neatly, leaving very small bezels. The company went on and on about how much it studied consumer usage and looked for the most comfortable shape for a handset that doesn't sacrifice screen size.
The result was the LG G6's large 5.7-inch display with a
2:1 ratio
. The latter part is important — phone displays nowadays have a 16:9 screen ratio, and that's pretty much a standard for media across the board — YouTube videos, most of the on Netflix ( a couple of shows are actually shot in 2:1), or even gaming platforms like Twitch. LG's unique (at least for now) take is a display, taller than usual, which can still show more content than your average, say, 5-inch screen. The company has made a lot of tweaks to the user interface of the new phone, making use of the new real estate, and there's a lot to be experienced on that 5.7-inch display.
But it's a good idea to keep in mind that if you are going to be watching a lot of videos on that screen, it will not be a big, 5.7-inch, phablet-like picture. No, no — since the aforementioned 16:9 ratio is a standard for most creators, and LG's 2:1 screen stretches a bit further than that, you will get two big, black stripes covering the left and right portion of your display (when watching in horizontal).
So, in actuality, when consuming most video media, you use less of that screen real estate. How much exactly? Well, we went and checked it in two ways — with a math equation and by just measuring the glowing screen area when viewing a YouTube video. Both theory and practice gave us very similar results. Ready for the drum roll?
When consuming 16:9 media, the LG G6's active screen area effectively shrinks down to 5.2 inches — slightly smaller than the
LG G5
's 5.3-inch screen, even. Here's the math:
Now, that's not to say that LG is trying to trick us, or that the 5.7-inch size is complete mumbo-jumbo. As previously mentioned, the phone's user interface does stretch to make use of it; websites and books will show a bit more text on the longer screen; most apps scale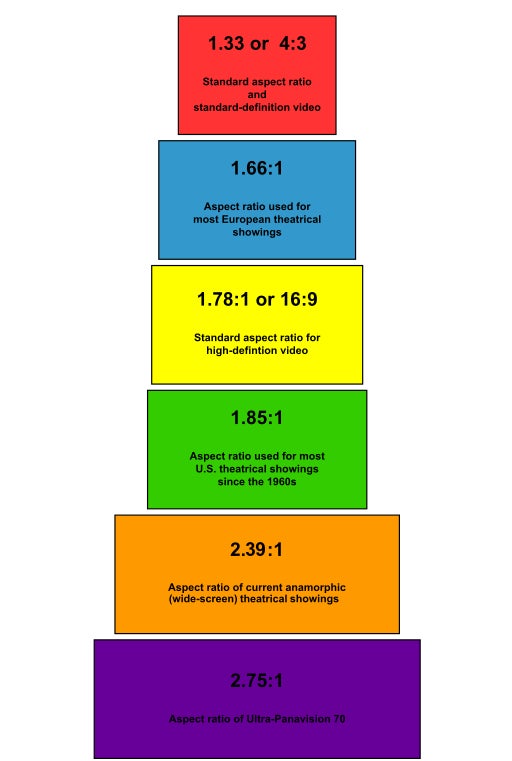 Aspect ratio standards. Image sourced from Wikipedia
automatically to fit the weird ratio, and the ones that don't will probably get updated to do so soon (with Samsung's own
Galaxy S8
coming
with a weird resolution
as well). But if you think you will be getting a movie screen that fits in the palm of your hand — that's not exactly true.
The conclusion? While the G6 does have a 5.7-inch display, this doesn't necessarily mean you will be getting a bigger picture all of the time. This is a good thing to keep in mind for non-16:9 displays, as it seems we will be seeing more of them pop up in the near future. Even if the new aspect ratio becomes a mainstay in the smartphone industry, we are still having a hard time seeing creators switch to it — especially since PC monitors, TVs, and even tablets don't look like they may be getting the elongated treatment. And 2:1 is not exactly an industry standard to shoot in, as seen on the right.