Samsung SCH-i510 (Stealth V) to feature 4.3" Super AMOLED display, 8MP camera
2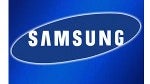 Rumors about the next generation Samsung handsets
keep pouring in
. First we had the
Nexus S
to run Android Gingerbread. A Samsung
flagship for the first half of 2011
was also supposed to feature Gingerbread, have 4.3" or 4.5" screen, and an 8MP camera. This time a tipster has sent some info that the Korean electronics giant is working on another superphone, but running Android 2.2. According to its DLNA certification, it is named Stealth V, but goes under the coding Samsung SCH-i510. We don't know if it is the aforementioned flagship model, since it is running Froyo, but that might have been just during the DLNA certificaction, and the Stealth V would otherwise ship with Gingerbread.
The monster handset will feature a 4.3" Super AMOLED display, which brings it on par with the biggest cell phone screens on the market. We also hope that it will be of the second generation S-AMOLED, about which
we reported recently
, but it's doubtful Samsung will have it ready for production in that timeframe. The Samsung Stealth V is supposed to have an 8MP camera with dual-LED flash.
If the chipset inside is the
almighty Samsung Orion
, and there is no reason to believe otherwise, then we can certainly conclude that the camera will be able to record full 1080p HD video. The dual-core Orion chipset should be
finished with sampling
by the end of the year, and it is expected to appear in phones and the
new Samsung tablets
in the beginning of Summer 2011, so we are sure we will have plenty more leaks until announcement time.
If that's any indication, the heavy leaks around the
Samsung Galaxy S
started in the Spring of this year, and it was launched soon afterwards. We are not saying that the next version will follow the same path, but it surely looks like the Stealth V specs are what you would do for a
next generation of the Galaxy S
.
In that train of thought, the Samsung Stealth V (SCH-i510) should be a thin and light handset with an advanced 4.3" Super AMOLED screen, running Android 2.2 or Gingerbread, and with an 8MP camera (with flash this time) that records full HD video, thanks to the blazing Orion chipset. Oh, and if it is indeed Orion inside, the graphics power inside should be console-level. We are sure that these specs and the Thanksgiving dinner preparation combined could make your salivary glands fill a bucket today. We know that Samsung's handsets with Super AMOLED are thin, but stealth is a whole new level of thin.
source:
SamsungHub
Recommended Stories