Samsung's flagship model for first half of 2011 is revealed
20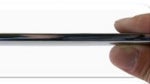 Earlier today we
reported
on the release of pictures showing off the Samsung Nexus S. Now comes some leaked information revealing that Samsung will be rolling out a flagship device in February 2011, possibly during the MWC show. This handset has it all from a 4.3 or 4.5 inch Super AMOLED 2 display, Android Gingerbread OS and an 8MP camera that takes video in 1080p.
Under the hood of this unnamed device will be a 1.2GHz chip and the phone will be able to speed along at 14.4Mbps HSPA with 16GB of storage on board. The picture of the device shows a very sleek, sexy and thin slab.
Sounds like something you might be interested in? Wipe that drool from your mouth and start planning on ways to have that upgrade available for early next year when this flagship device launches. Unfortunately, we haven't a clue about which carrier will get this bad boy except that the specs narrow it down to AT&T or T-Mobile.
source:
Engadget