Samsung Music Hub vs iTunes vs Google Music vs Zune vs Spotify vs other music services comparison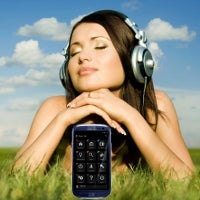 Samsung entered the cloud music game today with quite the comprehensive
Music Hub Premium service
, which comes with a bang, combining the best of all worlds - subscription service for millions of tunes with unlimited streaming, scan-to-match for your own music library, and a digital locker with the generous 100GB of storage for rare unmatched tunes or personal creations, among other features like custom radio stations.
It is all part of the new strategy to focus on what you can do with your device, rather than just its hardware prowess. The company
ramped up its software engineering department
, and is going on an acquisition spree, part of which is the
mSpot purchase
, rapidly integrated in the existing Music Hub that used to be simply a store powered by 7Digital's 19 million tunes catalog.
Well, now we have
Music Hub Premium
, which will grace the first batches of the newly released
Samsung Galaxy S III
, meaning it will be first available in UK, France and Germany, but should roll to many more markets and Samsung devices in the months ahead.
The main take is that Samsung's music offering, which might not have been considered a threat before by big players like iTunes, now measures up with the best out there, and might be a matter of time until the rest feel its tangible presence. That's why we thought we'd compare some of the existing streaming and/or locker music services, and discover how the new Music Hub stacks up.