Here are all Samsung Galaxy phones and tablets that could get updated to Android Oreo
14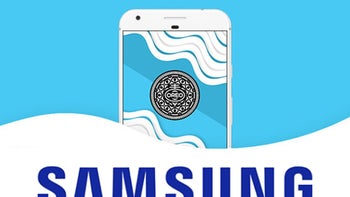 Just yesterday, we passed on a probably list of Samsung devices that might get
announced and launched sometime in 2018
, but that's not the most important thing Samsung fans need to take away home. Unearthed on XDA Developers stands a tall list with Samsung devices that are presumably going to receive Android Oreo. Uncovered deep within the framework of a recently leaked Oreo beta build for the Galaxy Note 8 are a couple of XML resources that detail the hardware of a multitude of Samsung phones. Most interestingly though, said XML files are named after the codenames of these Galaxy devices and are a pretty strong indication that Oreo is likely being tested and developed for those phones.
While most of the devices that you'll see below are well within the two-year support window that should theoretically mean Oreo is well on the way, there's no hard-based proof that all of them will get the latest official Android flavor at all. Yet, we are optimistic and find it very, very likely.
Anyhoo, here's the list of Galaxies that are presumably getting Android Oreo sometime in the indefinite future:
On that note, we could all presume that the following devices will eventually get Android Oreo too despite missing from the list above as they have also been released within the past two years:
Aside from smartphones, Samsung will possibly bring the Oreo magic to a range of its more popular tablets as well. These include but are likely not limited to:
Having in mind that not even the Galaxy S8 and S8+ or the Note 8 have officially received Android 8.x Oreo yet, we really can't come up with a possible release window for all the possible software updates listed above. Logic suggests that the current flagship crop should get them anytime now, closely followed by the current A-series and 2016's flagships, followed by all the rest. Eventually, by summertime most of the devices in this article should theoretically be running Oreo, but we wouldn't really put a lot of money on that.
In the meantime, entertain yourselves by reading about Samsung's next flagship devices, the Galaxy S9 and S9+, which will most certainly arrive with Oreo on top of a refined Samsung Experience software running on top.