Samsung Galaxy S8's dual camera and iris scanner could double revenue for parts suppliers
13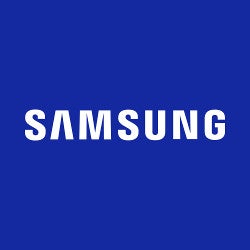 Despite the fact that its pretty busy cleaning up the mess left by the Galaxy Note 7 launch, Samsung needs to focus on its next major product, which is expected to be unveiled early next year,
the Galaxy S8
.
Although the South Korean handset maker
asked all its parts suppliers and employees
to avoid leaking information about the upcoming Galaxy S8, it looks like Samsung's plea was pretty much in vain.
An official from one of Samsung's parts suppliers has just hinted that the adoption of the dual-lens camera will definitely help suppliers makes up for the losses caused by the Galaxy Note 7 fiasco.
Samsung's plans to included a
dual-lens camera and an iris scanner
inside the Galaxy S8 could double revenue for lens and module suppliers, especially since the camera uses two separate modules and two lenses.
Samsung never uses the same camera for its flagship models, upgrading the camera of its flagship device every year, so there surely will be an improvement (for the S8 camera) - said the official.
Samsung Electro-Mechanics could be one of the main beneficiaries since this is the company that usually provide camera modules for the handset maker's smartphones. Furthermore, the same companies that supplied the iris scanner sensors inside the Galaxy Note 7, Partron and MCNEX, could be offered contracts for the Galaxy S8 as well.
Previous reports
coming from the Korean media suggested that Samsung will continue to pay suppliers for the unused Galaxy Note 7 parts, but the company might also offer compensations in the form of new contracts for its upcoming products.
It looks like the future is bright for Samsung's parts suppliers, if we are to believe the latest information coming from insiders. Now it remains to be seen whether or not these rumors will come to fruition, as Samsung must make amends for the failed Galaxy Note 7 and there are a lot of companies that took the brunt of the fiasco.