Samsung has allegedly started work on the firmware for next year's Galaxy S8
26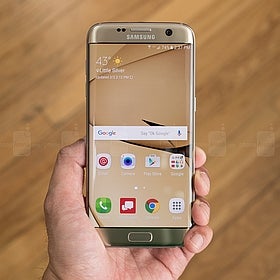 With the exploding Note 7 saga coming to a
very unfortunate end for Samsung
, loyal fans of the company are already looking forward to next year's Samsung
Galaxy S8
. In this context, those who haven't given up on Samsung might be keen to learn that the company has allegedly started work on the firmware for the upcoming Galaxy S8.

The info comes through Sammobile, a tech blog that has reliably reported on upcoming Samsung devices in the past. According to unnamed insider sources, Samsung software engineers have already started developing the Samsung Galaxy S8 firmware.

Allegedly, the firmware is currently being built with markets such as South Korea, the US, the UK, China, France, Germany, Italy, and Poland in mind. Once Samsung's software wizards are able to create stable builds, the company will start adapting the core for other markets as well.
While some rumors argued that Samsung will rush to launch the Galaxy S8 earlier than planned in an attempt to patch up credibility following the Galaxy Note 7 fiasco, it's worth pointing out that the firmware development timeline does not support this claim. Last year, Samsung started working on the firmware for the
Galaxy S7
at around this point in time last year, which suggests that a similar launch schedule is to be expected (the S7 was unveiled at MWC 2016 in late February).

It is widely believed that Samsung will unveil the Galaxy S8 on February 26 at MWC 2017 in Barcelona. The company has already scheduled an event for that day, which predates the event's kick-off.
According to previous rumors, the Samsung Galaxy S8 will come in two versions. One is said to feature a
5.1
-inch curved display running at 1440 by 2560 pixels. The other is said to boast a 5.5-inch panel running at 2160 by 3840 pixels (4K). The US variant of the flagship is expected to feature the 10nm-built Qualcomm Snapdragon 830, while other markets will receive a variant that's equipped with Samsung's own Exynos 8895 SoC.

Chances are that we're some good months away before the Samsung Galaxy S8 becomes official. As such, don't take any of this information for granted, as a lot could change until late February next year.