Samsung Galaxy S8 smiles for the camera all dressed up in protective case
22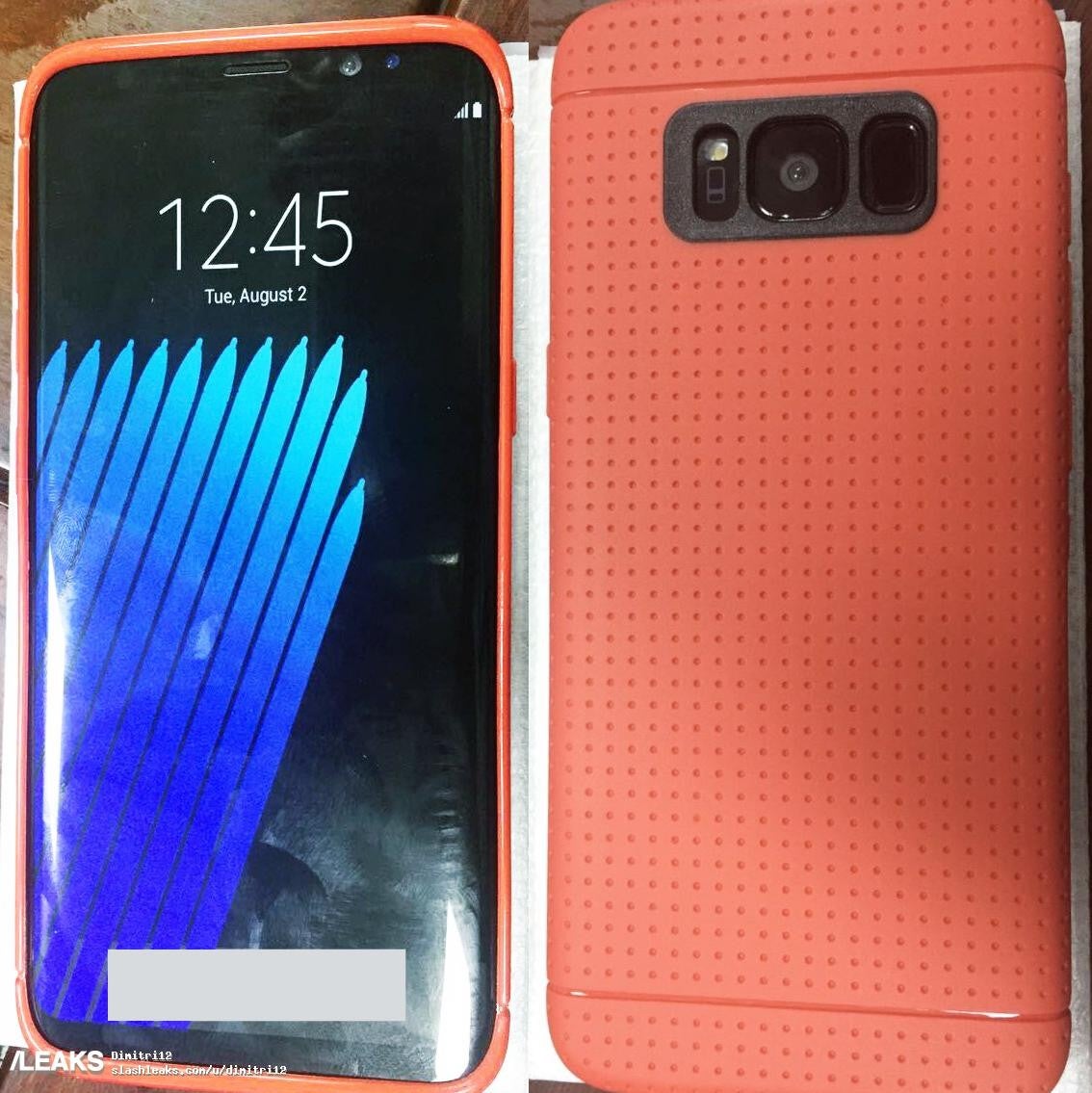 Samsung's
Galaxy S8
is the talk of the town, even though the smartphone won't be introduced at Mobile World Congress (MWC). If previous rumors proved to be accurate, the flagship might briefly appear at the trade fair, as Samsung is said to run a 1-minute video teaser during its press conference.
Nevertheless,
we've got pretty in-depth details
about the Galaxy S8, and it's bigger Galaxy S8+ brother, as well as pictures showing the phones. However, Samsung fans who can't get enough images showing the unannounced flagship are in for a pleasant surprise.
A new live image of the Samsung Galaxy S8 emerged online, and from what we've noticed, it falls in line with
previous pictures
of the phone leaked earlier this week.
The phone is wrapped in a protective case, which means some details will remain a mystery until more pictures surface. The rear-mounted fingerprint scanner and the main camera are pretty visible. The same goes for the selfie camera and iris scanner in the front.
The on-screen touch controls aren't visible, but we already know there won't be any physical Home button on the
Galaxy S8
. We have no reason to believe the image is fake, but you never know, so take it with a pinch of salt.