This patent might hint at the Galaxy S11's design
8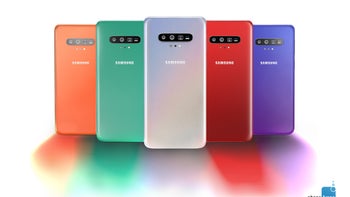 Samsung released its first smartphone with a punch hole display in December but the design ultimately didn't go mainstream until February when the Galaxy S10 series arrived. Next year, the South Korean company is largely expected to use a refined version of this layout on the Galaxy S11 and a new patent seems to hint at what's in store.
Three selfie cameras could be on the way
As spotted by
Tiger Mobiles
, Samsung was recently granted a
patent
by the Korean Intellectual Property Office (KIPO) relating to an updated punch hole design that's large enough to incorporate three front-facing sensors. This year's Galaxy S10+ and Galaxy S10 5G already feature dual-camera selfie setups but it would make sense for Samsung to increase the number of sensors on next year's premium devices in an attempt to stay ahead of the competition.

The current-gen phones incorporate a regular selfie camera alongside a dedicated depth sensor for improved portrait shots. Assuming Samsung chooses to retain both, potential additions on the Galaxy S11 series could include an ultra-wide-angle selfie camera similar to the one found on Google's Pixel 3 or a dedicated gesture sensor like the one featured on Huawei's Mate 30 Pro.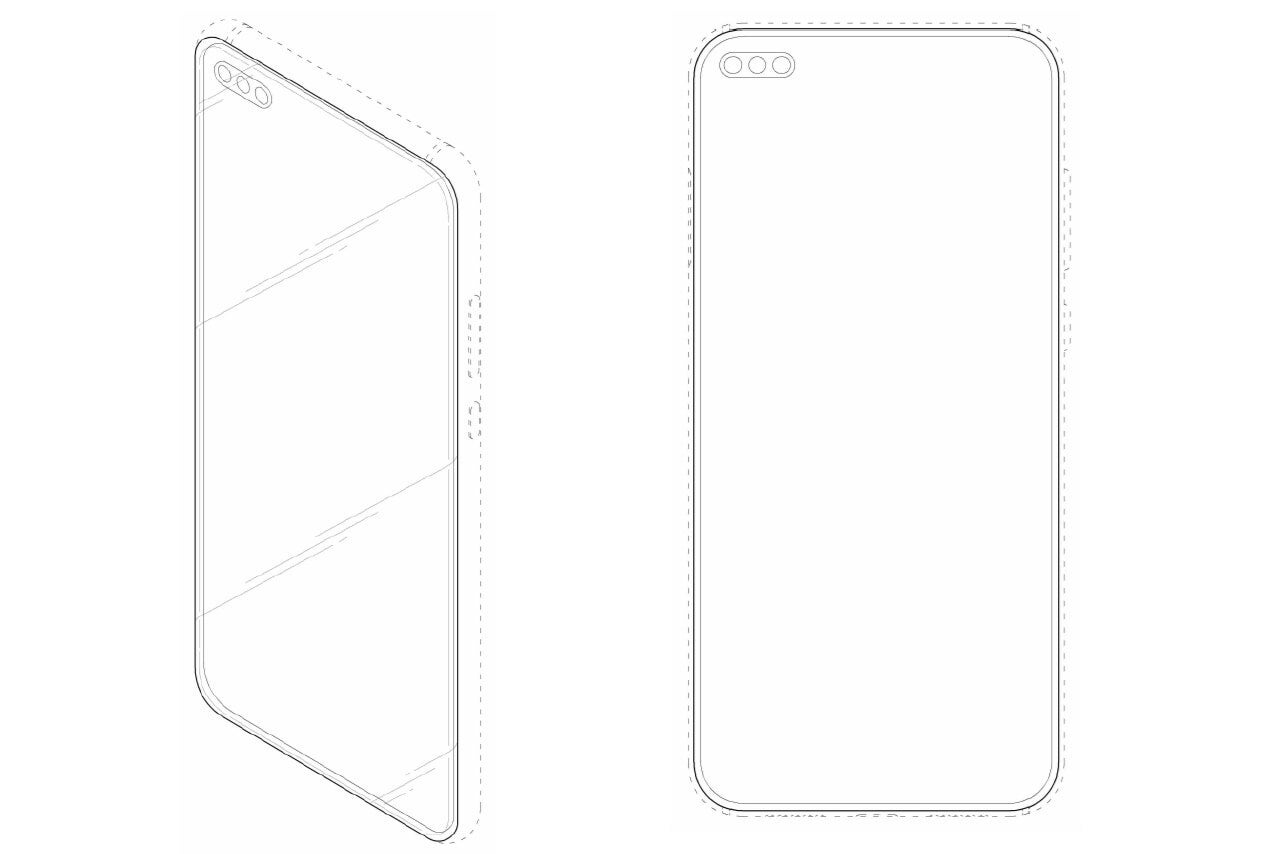 Alternatively, Samsung could ditch the dedicated depth sensor used on the most expensive Galaxy S10 models – many have questioned its usefulness – in favor of two new sensors that work together to achieve some sort of 3D facial recognition system capable of competing with Apple's Face ID, Huawei's 3D Face Unlock, and Google's upcoming Pixel 4 implementation.
Slimmer bezels may also make the cut

The patent also envisions a front panel that pairs the punch hole with impressively thin bezels. This is something that's been expected from the Galaxy S11 for a long time because, unlike Apple, Samsung makes improvements to its designs every year, even if the changes are only minimal.


In this particular case, the punch hole described is situated on the left side of the display, which suggests the visualized smartphone features an LCD display. However, that doesn't mean Samsung won't be able to use the new triple-camera layout on its Galaxy S11 series when it launches in early 2020.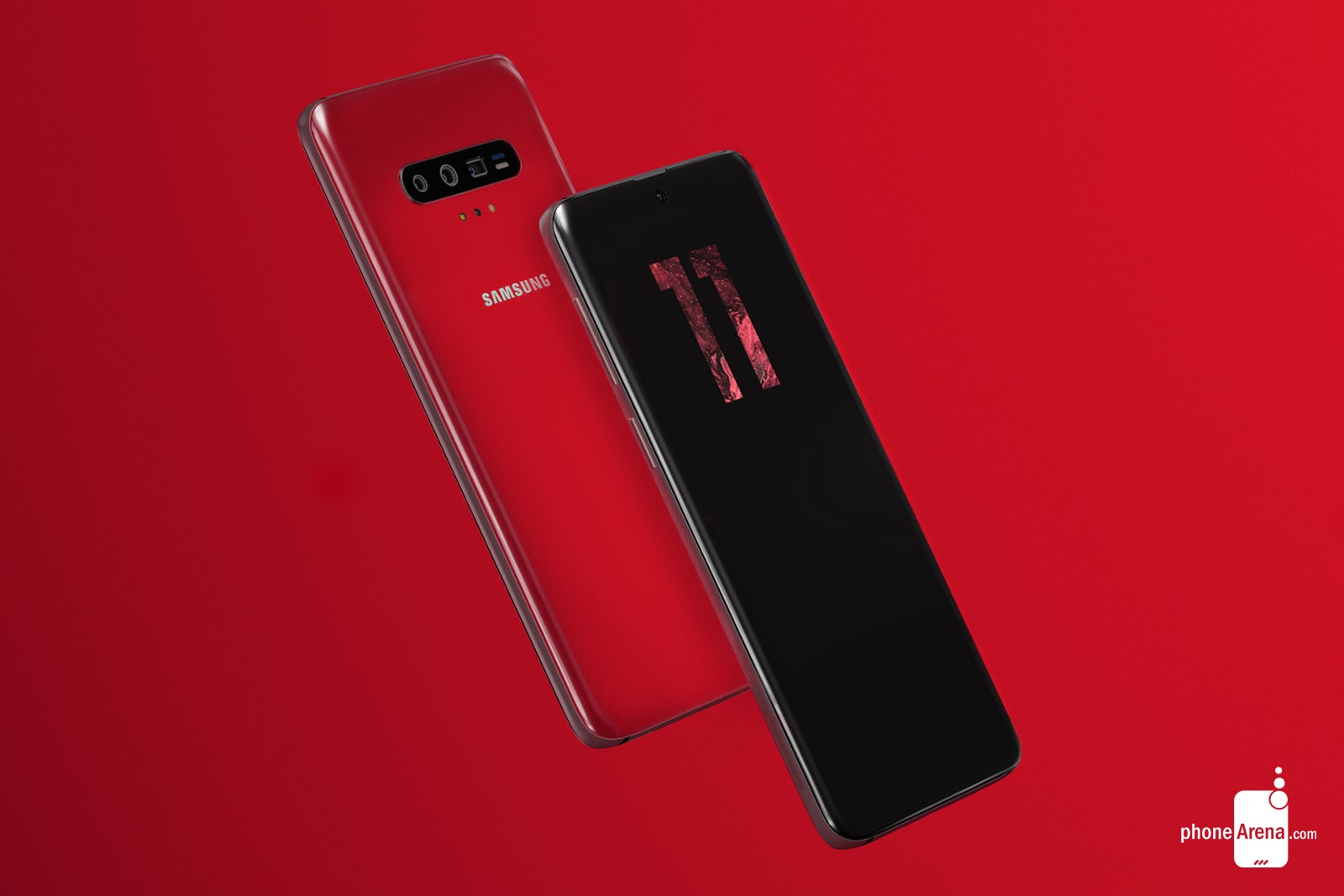 Early Samsung Galaxy S11 concept render
On a related note, the potential presence of a triple-camera setup on the front of the Galaxy S11+ could mean the regular Galaxy S11 will make the switch over to a dual-camera setup that may incorporate the ultra-wide-angle camera mentioned above. As for the smaller and cheaper Galaxy S11e, this will probably stick to a single selfie sensor. Its main competition at launch will be
the iPhone 11
which also incorporates one front-facing camera but Samsung should still pull ahead of its rival by incorporating a triple-cam setup on the rear.
Samsung Galaxy S11 announcement and release date
The Samsung Galaxy S11 series will
reportedly be announced
at a standalone Unpacked event on Tuesday, February 18, ahead of MWC 2020. The next-gen lineup is expected to consist of the 5G-ready Galaxy S11, Galaxy S11+, and Galaxy S11e in addition to a 4G LTE model and potentially a Galaxy Note 10-like smartphone.
Rumors suggest Samsung is hoping to capitalize on the S Pen's popularity by introducing a
cheaper Galaxy Note model
that'll either be positioned as a budget flagship or an upper-midrange device. Details are scarce at the moment but it's expected to launch in Europe in black and red.

Feature-wise, the device will probably adopt a triple-camera setup on the rear and a flat AMOLED display up front. This should be paired with Android 10 and One UI 2.1 in addition to a high-end Qualcomm chipset if positioned as a budget flagship alternative.