Samsung Galaxy Note 8 Q&A: Your questions answered!
18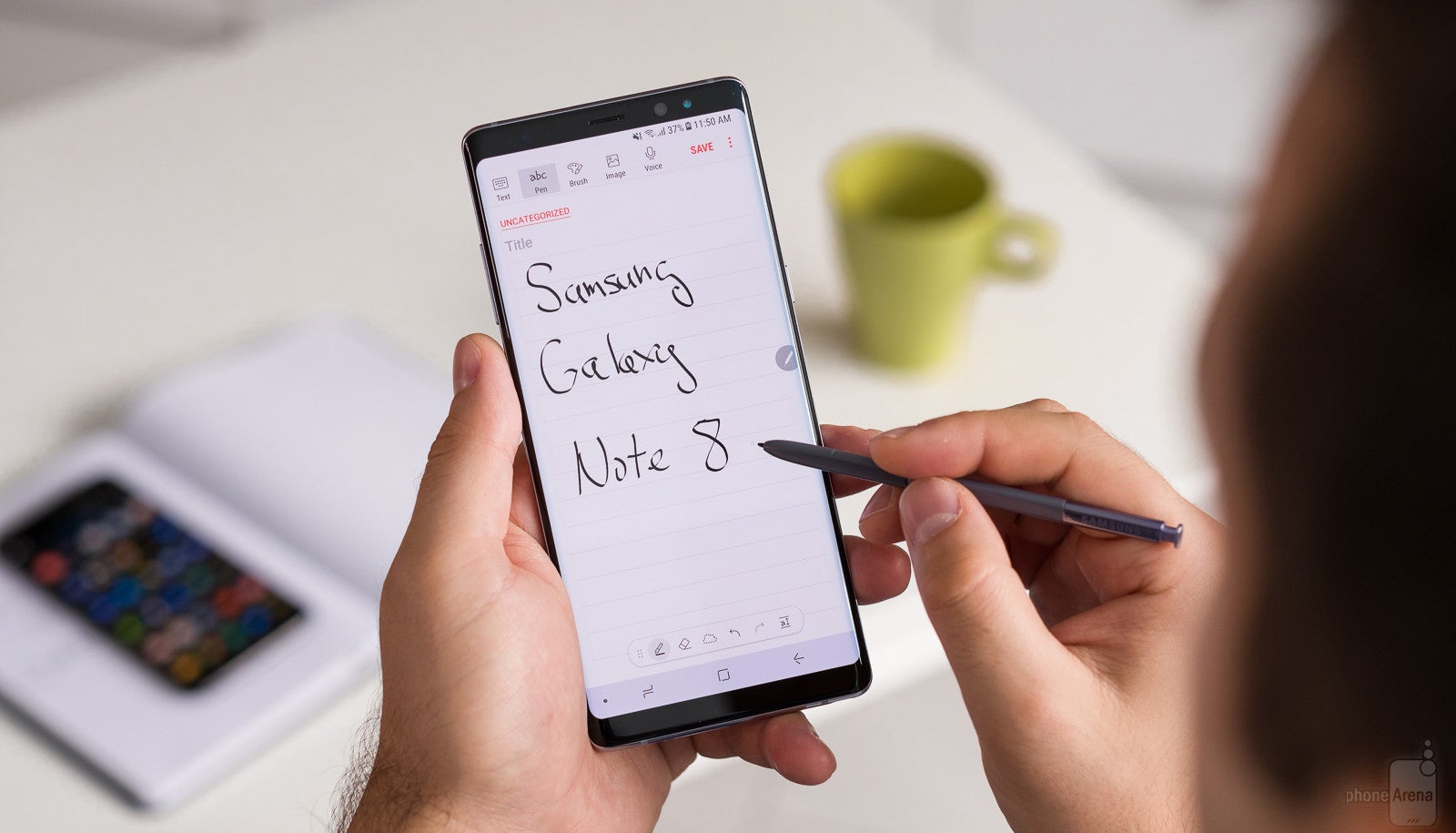 In case you've missed it, our Galaxy Note 8 review is out, concluding that you can't really go wrong with this phone... provided you've got the right amount of cash.
A few weeks ago we gave you the chance to ask us anything about the Galaxy Note 8 as we might have missed answering an incremental or a rather major question you could have had, thus leaving you in the blind for something of great interest to you.
You asked, and now we answer:
pradeepvlr
:
Can you write with SPEN having palm resting on the screen?
PA
: Yes, you can. Most drawing and sketching apps for the Note 8 also support palm rejection so you can zoom in with your fingers while drawing with your S Pen.
boriqua2000
:
How can i remap the Bixby button? I understand that Samsung sends some kind of update to prevent us from doing so.
PA
: You can't, but thanks to a recent update you are allowed to altogether disable the Bixby button, which kind of... beats the whole purpose of that one.
Strikerdj2011
: "
Any red/ pink tint problems like the s8 and s8 + thank
s"
PA
: Not that we can see, at least on our unit.
Read more:
rogerlebo
:
is there IR blaster on Note 8?
PA
: No, Samsung has been slowly phasing out IR blasters off of its high-end smartphones for a while now, and we don't expect to see this feature in any future Galaxy or Note flagship.
rocker91
:
"When will it get android O?"
PA
: Probably by the end of 2017, hopefully. Given that the Note 8 and the Galaxy S8/S8 Plus are priorities, you will have your update as soon as Samsung is ready with it. Should there be an Oreo beta, you could even get it earlier at the cost of potential bugs and instability, but your device, your rules.
Alohha
:
"Would like to know how clean is the Samsung UI now, in terms of buttery smoothness and how useful are the exclusive features, Bixby included. left the Samsung bandwagon after my last Samsung (SGS4) which was full of innovative features which ultimately weren't useful and made the phone sluggish. Am currently very happy with the OnePlus 3 but thinking if I should go back someday or stick with OnePlus"
.
PA
: Boy, Samsung has come a long way since the Galaxy S4, ditto about TouchWiz (now known as Samsung Experience). A slew of useful features and functionalities from the olden days have transcended into the latest iteration of Samsung's custom Android distribution; on another note, the tons of S Pen-related functionalities are of course exclusive to the Note 8 and add tons of value to the overall package if you're into that kind of thing. Blame it on the powerful hardware if you wish, but the interface really feels buttery-smooth and lightning fast, without any noticeable stutters or visual hiccups to hinder your experience.
As far as upgrading from the OnePlus 3, you should ask yourself if you'd really benefit from that S Pen in your everyday life. Make sure you don't view it as a party trick of some sorts, because it's one of the main selling points of the Note 8 and getting said phone without the intention of using the stylus everyday kind of beats the purpose — you will be better off with the cheaper
Galaxy S8+
.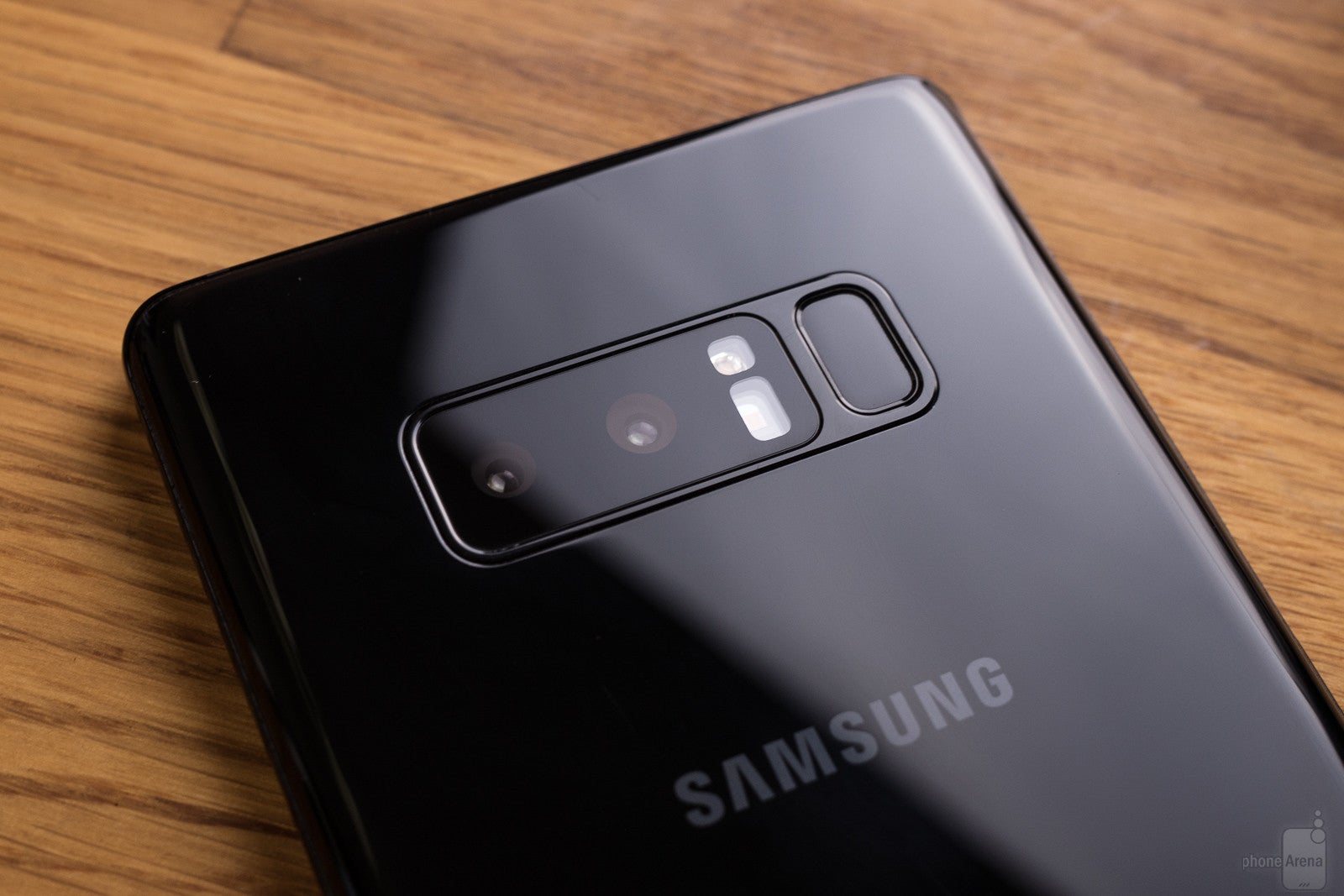 Toyoman24
:
"is bixsby going to get any smarter ? when is the next update ?"
PA
: No idea, but we can speculate that Samsung could theoretically supercharge its capabilities when the time is ripe for the Galaxy S9 and S9 Plus early next year.
P.Brad.P
:
"Will there be any issues or problems using the Emperor Edition of the Note 8 phone in the U.S. on a T-Mobile plan, or an AT&T plan with a purchased SIM card from either carrier - as compared to using the normal U.S. release 64 GB Internal Memory and U.S. processor version, and U.S. Network version on these U.S. carriers Note 8 release version?"
PA
: Based on the numerous user reports over at XDA, even though the Emperor Edition theoretically supports all of AT&T's LTE bands, it might either not work at all or you will have to modify your CSC (Consumer Software Customization). Either try talking to an AT&T rep or better yet get a Note 8 locally.
AmashAziz
: "
1. Does the Note 8 use 6GB of LPDDR4X RAM type, or the older DDR4 one? 2. How good is the RAM management as compared to the Galaxy S8? How many PhoneArena tabs can it keep opened in its native browser? 3.Is the transition, from light to dark environments, choppy for the Samsung galaxy Note 8, using the main back camera? Or smooth as it should be?? The iPhone 7/7 Plus camera has this issue of being choppy, atleast for some units. "

PA: 1. The RAM inside is LPDDR4X!
The Galaxy S8 gave up at 44 tabs of PhoneArena in the native Samsung Browser (which is very good, by the way), while the Note 8 didn't refresh the first tab we opened even when we hit the limit of 50 tabs in the native browser. With both phones hooked to the same Wi-Fi network and sitting right next to one another–basically, with all conditions being the same–the Note 8 seems to be very well-optimized and making use of the RAM inside. Hope that helps, though your mileage may vary.
There is a slight transition, but we wouldn't call it choppy. Sure, it's slightly noticeable and takes a few fractions of a second, but that's not an issue at all.
Vaplaya1
: "
What version of QC does the Note8 use? I really hope its still not 2.0! How good is the RAM management as compared to the Galaxy S8? How many PhoneArena tabs can it keep opened in its native browser?"
PA
: It's Quick Charge 3.0.
Abode
:
"What kind of glass was used to protect the dual camera?"
PA
: Supposedly it's Gorilla Glass 5, just like the back of the phone.
Syedafzal.shah
:
"How to write on back side of a photo from my gallery? It was easy on my Note 2 but I couldn't find how to do it on Note 8.. I searched in google and the feature is present in Note 8 but don't know how to do it.. Plz give me step by step instructions in detail to do that.. Thanks"
PA
: Sorry, we couldn't find any such functionality built into the Note 8. Best you can do is add tags to your photos or resort to some third-party app.