Samsung's graphene batteries could arrive in time for the Galaxy Note 10
34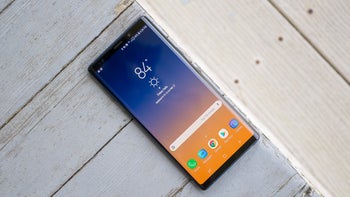 Last November, Samsung received a patent for a
graphene-based solution
that could lead to batteries that hold a whopping 45% more charge than current lithium-ion ones. Now, after years of development, one industry insider is claiming that Samsung's graphene batteries are essentially done and could even make it into devices as early as next year.

As mentioned above, one of the main benefits is their ability to hold more charge. However, these cells can also be charged around 5 times faster than current solutions. This means that, while a lithium-ion battery may take 1 hour to reach a certain level of charge, graphene alternatives could achieve the same level of charge in just 12 minutes. Moreover, it's worth noting that, despite the faster charge rate, graphene batteries tend to deteriorate less.
Once production of graphene batteries begins to increase, graphene batteries may also prove to be cheaper than lithium-ion solutions, and are also set to be eco-friendlier. Lastly, and perhaps the best feature of all for companies such as Samsung, is their inability to explode. After all, this will avoid any
Galaxy Note 7-like scenarios
.
Right now, it's unclear exactly when
Samsung
will begin using the new batteries inside its smartphones. However, it's claimed that
the Galaxy Note 10
is a prime candidate. If this is the case, both the battery life and the charging speed of Samsung's 2019 flagship will likely exceed all previous results, even those of Huawei's
Mate 20 Pro
which reaches a 70% charge in just 30 minutes.