The Samsung Galaxy Note 10 could ditch the 3.5mm headphone jack
92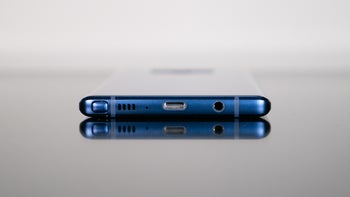 Although Samsung is usually at the forefront of new smartphone trends, the South Korean giant is one of just a few companies that continues to include the 3.5mm headphone jack on its devices. But next year, almost three years after
Apple
axed the feature, it seems Samsung may finally follow suit.
Before getting too worried, it's worth noting that the
Galaxy S10 series
is still expected to retain the popular feature. Instead, according to sources within the supply chain, Samsung is looking into removing the feature on next year's fall flagship. As the Galaxy Note 10 is still around 10 months away, there is no guarantee that the feature will be missing. However, it is claimed that the feature will definitely be axed in the near future. Right now, it's simply a matter of Samsung choosing between the Galaxy Note 10 or 2020's Galaxy S11.
Interestingly, the reason behind Samsung's controversial decision still remains unclear. However, with the company expected to continue pushing its range of wireless audio products next year with the launch of the Samsung Buds, the removal of the headphone jack could potentially lead of an increase in sales for that type of accessory. Additionally, the move may allow Samsung to increase the battery capacity of its smartphones, as seen with the
upcoming OnePlus 6T
.
Ultimately, the eventual removal of the headphone jack was inevitable so the news doesn't exactly come as a surprise. However,
Samsung
certainly deserves kudos for keeping the feature around for so long, unlike other competing brands which simply followed in Apple's footsteps.