Samsung GALAXY Nexus hits EOL status at Verizon
21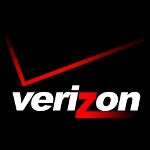 Whether EOL means
End of Life
or
End of the Line
, the meaning is the same when it comes to the
Samsung GALAXY Nexus
from Verizon. Starting life as an Ice Cream Sandwich flavored device on December 15th, 2011, the device was updated three times although it was the last one, to Android 4.1, that was such a point of contention. Late last August,
we wondered why it was taking so long for the phone to receive the Jelly Bean update
. After all, Android 4.1 had been introduced that past June and the Samsung GALAXY Nexus, like all Nexus phones, was designed to be
updated quickly
to the latest Android build.
pixel
density. Those specs now seem dated for a top-shelf device as does the dual-core 1.2GHz TI OMAP 4460 processor and the 1GB of RAM on board. The GALAXY Nexus has now been replaced by the
Google Nexus 4
, which is carried by Google and T-Mobile in the U.S. But it wasn't just the specs that hinted that Verizon was ready to put the model to sleep. The carrier
as far back as July, had a promotion where the phone was free
with a signed two-year contract, and the phone has remained in the "cut-out" bin ever since.
We will have fond memories of the Samsung GALAXY Nexus as it was a bridge between the 4 inch 720p screens to today's 5 inch FHD models. If any of you Verizon customers wish to share your fondest memory of the device, we're all ears, or eyes actually. Simply type your comments in the box below. Oh, we almost forgot to tell you that if you positively must own a CDMA version of the Samsung GALAXY Nexus, it is still available from Sprint for $99.99 with a signed two-year pact.
source:
DroidLife