Verizon Samsung Galaxy Nexus is now absolutely free on contract
5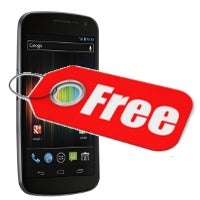 We've been repeating this for a while - the
Samsung Galaxy Nexus
is probably the best value your money can buy right now, and it's only becoming better as Best Buy has now slashed the price of the Verizon version of the phone to absolutely free.
Slashed to zero dollars on a two-year contract until August 25th
, the Galaxy Nexus was the first phone officially updated to Android 4.1 Jelly Bean and packs quite a punch with its dual-core processor, LTE connectivity and gorgeous 4.65-inch screen. Interestingly, boxes with the phone say "updated," which could mean that Samsung and Verizon have made it future-proof against Apple lawsuits.
Just last week, Verizon dropped the price of the Galaxy Nexus to $99 on contract, and now it offers it for zilch. Even earlier, Google slashed the off-contract price of the device to $350. Those price cuts not only put the phone in a very competitive position, but might be a hint of what's to come.
While the first price cut might have been to tune the portfolio to the brand-new Samsung Galaxy S III, this here offer raises questions whether Google and Verizon are not preparing for a new Nexus device. Samsung sent a Save the Date notes for an event widely believed to be the unveiling of a new tablet, but could the Koreans surprise us with a new phone? Stay tuned to find out.
Thanks, Sniggly!