Samsung Droid Charge and HTC Droid Incredible 2 priced on document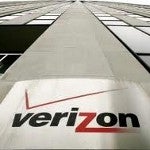 We recently
reported
about a Verizon roadmap that showed April releases for the Samsung Droid Charge and the HTC Droid Incredible 2. The former is expected to launch on April 7th with an April 28th date expected for the release of the latter handset. According to leaked documents, we now have an idea of how much both phones will cost when they are rolled out later this month.
At $299.99, the Samsung Droid Charge is priced well above recent high-end phones. In fact, with a 1GHz processor, a 4.3 inch display, LTE connectivity and an 8MP camera, the phone has basically the same specs as the recently launched HTC ThunderBolt which was priced at $249.99. If you were thinking about buying this phone, don't fret. Not only could the price change, but Verizon could impose a $50 mail-in rebate that would take the price down to the $249.99 level that we would have expected for the phone in the first place.
The HTC Droid Incredible 2 shows a price of $199.99. As we
told you
, the original Droid Incredible has reached "End of Life" status at Verizon. The new Droid Incredible is expected to have a bigger 4 inch WVGA, TFT screen, along with an 8MP camera with dual Xenon flash. Under the hood will be a 1GHz Qualcomm MSM8655-the same chip seen on the HTC ThunderBolt. Of course, with the lower price comes the lack of 4G connectivity. But if LTE is not yet available in your area, or if you don't care about having the faster connection, the Droid Incredible 2 seems like a bargain.
Note that the leaked prices are Minimum Advertised Prices set by Verizon for its authorized dealers. MAP prices help keep the pricing consistent and allows Big Red to keep a certain high standard of quality among independent dealers.
source:
AndroidandMe