Results: do you prefer a circular or square smartwatch?
31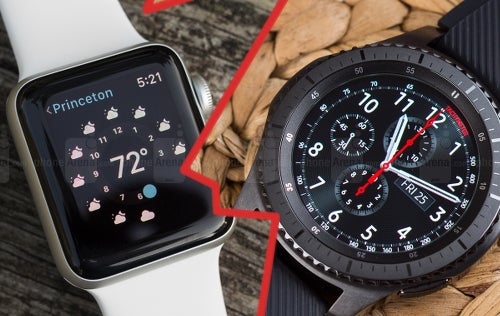 Smartwatches have been selling for a while now and, as you have probably noticed, square-shaped ones seem to be a bit more widely-spread. Actually, back when they first came out, smartwatches were exclusively square-shaped — manufacturers still had a tough time with making a round display and designing a software that looks right on it and makes use of the circular shape. The very first round smartwatch was the
Moto 360
, released in 2014, and it still had a "flat tire" look, due to the bottom of the display being covered by a black band, which held the display drivers.
But technology has evolved and it's probably Samsung that is currently "leading the charge" with circular-shaped smartwatches — the
Gear S2
and
Gear S3
both have round designs, a cool rotating bezel that interacts with the software on board, and a user interface, which lends itself great to the round display.
So, apparently, it can be done, but some manufacturers still prefer to stick to the rectangular design. The
Apple Watch
comes to mind — 2 generations of the device kept the same look. There have been some faint rumors about an
Apple Watch
3, which would, allegedly,
be round-shaped
, but we aren't holding our breath for that.
We thought we'd ask you, our readers, what shape you prefer for a smartwatch? The results are... quite overwhelming! Well, let's see if that rumored
Apple Watch 3
is actually circular!