Report says Windows Phone will have 4% of the U.S. market in 2012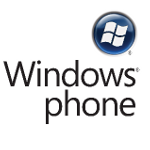 A report from research firm Strategy Analytics forecasts that Windows Phone will own 4% of the U.S. smartphone market in 2012. That will
represent a small gain from the 3% share the platform had last year
. According to the research firm, handset manufacturers Nokia and Samsung will be behind any gain in market share for the platform this year.
Windows Phone models had doubled their U.S. smartphone presence
from 2% last quarter to 4% in the current three month period,
riding the coattails of the flagship Nokia Lumia 900
. The report also matches the May comScore report
that shows Windows Phone with a 4% share of the U.S. smartphone market
. That compares with the 50.9% controlled by Android, the 31.9% share that belongs to iOS and the 11.4% slice of the pie owned by BlackBerry, The U.S. smartphone market is expected to grow to 123 million users this year from the 102 million that used a smartphone last year.
The problem for Microsoft is that at 4%, that would represent only about 5 million Windows Phone models in use. Strategy Analytics
analyst Neil Mawston
believes that for Windows Phone to gain more market share in the States, it will have to support some of the more "
advanced technologies
" already seen on competitor's model such as support for multi-core processors, improve the Windows Phone Marketplace, offer more handsets produced by names like Nokia and Samsung and reduce the licensing fees that Microsoft charges smartphone manufacturers per unit.
Windows Phone 8, due out later this year, will address some of those issues
such as allowing multi-core processors, higher resolution screens and a microSD slot among other imoprovements.
source:
FierceWireless