Report: Samsung testing Windows Phone 8.1 for new 2015 handsets
34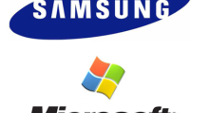 A report out of Korea on Monday (due to the difference in time, the work week has already started in the country), says that Samsung is currently in the process of testing the stability of Windows Phone 8.1 in order to release cheaper Windows Phone powered handsets in 2015. According to an unnamed Samsung official working on the project, "
Samsung has run pilot programs on the stability of Windows 8.1 software on devices. It is interested in promoting Windows mobiles
."
The last Windows Phone produced by Sammy was the
Verizon exclusive
Samsung ATIV SE
, which offered flagship specs for Windows Phone fans. But that phone was released last April. What is holding up the next Samsung built Windows Phone model is litigation between Microsoft and the manufacturer over royalties. Last October,
Microsoft sued Samsung for $6.9 million
.
The software giant claimed that Samsung owed them this amount in interest, because it was late paying $1 billion in royalties. Microsoft receives a royalty from Samsung for every Android flavored device it produces. Both firms
signed a contract in 2011 agreeing to the terms
. Samsung claims that paying Microsoft the royalties as agreed to in the signed contract, would
violate anti-trust regulations following Microsoft's purchase of Nokia Devices and Services
.
The anonymous Samsung official says the production of a new Samsung branded Windows Phone all depends on whether both companies can bury the hatchet and settle the suit. If that happens, the earliest we will see a new model would be the third quarter of this year.
"Microsoft knows Samsung has indisputable strengths in marketing and understands that it will be helpful if it promotes Windows mobiles. Samsung knows this. The two companies are still trying to find common ground."-Anonymous Samsung official
source:
KoreaTimes
via
Gizmodo