Samsung now says paying Microsoft after Nokia acquisition violates anti-trust laws
95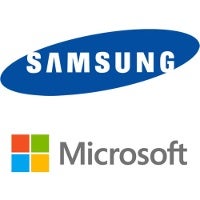 Samsung is facing significant legal battles on two fronts, one being the well-known drama that is Apple v. Samsung, and the other is the less expensive, but equally relevant Microsoft v. Samsung.
Microsoft makes a lot of money from license fees for patents it owns and are put to use in the Android operating system. Samsung, being the largest (and most successful) manufacturer of Android powered devices, pays Microsoft a handsome sum of money to that end.
Microsoft contends that Samsung
has not been keeping its end
of what is certainly a very large and complex patent fee agreement. The two companies have
been in talks
over the issue for several months, culminating with Microsoft filing a lawsuit in early October
over interest owed
on a late payment of $1 billion.
Samsung's position was that the acquisition of Nokia Devices by Microsoft breached the
license agreement signed in 2011
. Now, Samsung is playing that card again, but twisting the argument a bit. Samsung says that actually paying Microsoft royalties, following the close of the Nokia deal, is an antitrust violation. The deal between Samsung and Microsoft stipulates that Samsung would share sensitive data with Microsoft while the former developed a robust line of Windows Phones. The more Windows Phones Samsung sold, the lower its Android royalty payments would get.
It is no secret that the only line of Windows Phone devices selling in any volume are Lumia branded handsets, so the prospect of Samsung paying less in Android fees is not likely. Samsung contends that once the deal with Nokia Devices closed, Microsoft became a direct hardware competitor, and sensitive data could no longer be shared among the two companies. "The agreements, now between competitors, invite charges of collusion," according to a Samsung statement.
Microsoft remains confident in its case, and given that Samsung paid nearly $1 billion to Microsoft in license fees on sales of 300 million handsets, it is easy to see why Microsoft is not letting the matter go so easily.
source:
ZDNet