Microsoft sues Samsung for the interest on $1 billion
96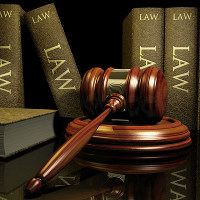 Microsoft is suing Samsung for $6.9 million, which the software giant says is unpaid interest that is owed to it by Samsung. The latter apparently felt that Microsoft's purchase of Nokia's Devices and Services unit was a breach of contract. The contract called for Microsoft to be paid a royalty for each Android phone and tablet produced by the Korean manufacturer over the course of a year.
While Samsung did eventually pay the $1 billion it owed Microsoft last year, the crew in Redmond said that the payment was late, and as a result it is owed the $6.9 million in interest on the $1 billion. The
deal was agreed to back in 2011 and runs for seven years
. It also includes a cross-licensing pact between the two firms.
It seems a stretch on Samsung's part to think that the purchase of Nokia's Devices and Services would preclude it from having to stand by the contract agreed to by both firms, but then again, we didn't stay at a Holiday Inn Express last night.
We happen to have the unsealed suit below that you are free to rummage through. And if you are a budding Perry Mason, perhaps you could chime in with your theory on Samsung's behavior
.
source:
Scribd
,
Recode
via
Engadget
>