Report: Apple might not call any of its new smartphones coming this year, the iPhone 6
28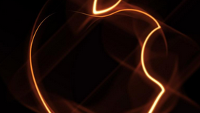 There might not be an
Apple iPhone 6
. Before you start jumping up and down, screaming at your spouse and kicking the dog, we are
not saying that Apple won't be producing a new handset that will be unwrapped on September 9th
. No, what we are saying is that the new phone might not be given the name of iPhone 6.
You might recall that just the other day, we passed along the news that
the Thailand government had certified the next iPhone for sale in the country
. Thailand's
National Broadcasting and Telecommunications Commission
had approved two versions of the next iteration of Apple's smartphone. The pair were given identifying numbers of A1586 and A1524.
According to published reports, commission secretary Takorn Tantasith was read the riot act by Apple suits, complaining that too much information about the new iPhone was released by the Thai agency. Tantasith was apparently told by Apple executives that it might not even call either new device by the name "iPhone 6".
Earlier rumors had
Apple using the name the Apple iPhone Air
for the smaller-screened of two models it is rumored to release this year. A few months after that, the iPhone Air name was rumored to be used for the phablet sized version of the iPhone. It is possible that Apple could call both models the iPhone Air, using slight variations of the title, like adding an "X" for the phablet. Design cues could be taken from the
Apple iPad Air
, including a thin footprint. Earlier this year, there was speculation that Apple was having a problem
finding a vendor to sell it super thin batteries
that it needed for its new 5.5 inch model. Apple
eventually found a source
.
source:
MacRumors
via
NYPost