Report: Apple iPhone phablet (aka the Apple iPhone Air) pushed back to 2015 or perhaps even later
49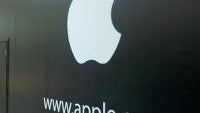 A report published Tuesday in Taiwan, is going to make many of you groan in displeasure. It seems that Apple's suppliers are having a hard time producing a battery for the phablet-sized version of the Apple iPhone. The device, which allegedly carries a 5.5 inch screen, is said to be so thin, that it requires the battery to be no more than 2mm thick. A normal smartphone cell is 2.8mm to 2.9mm thick. As a result of its inability to obtain such a thin battery, the iPhone phablet is now delayed until Apple can find a reliable source for the cell. Samsung SDI and LG are said to be working on the battery, along with some smaller manufacturers.
According to the report, the suppliers are referring to the 5.5 inch iPhone model as the Apple iPhone Air. This dovetails with an earlier story back in January that claimed
Apple was working on a 6mm thin Apple iPhone Air
. Not only does today's report from Taiwan seem to confirm the name of the device, it also confirms that Apple is working on a phone that is thin enough to demand a battery with an unusually thin footprint. We also showed you a picture that was said to be
the metal housing for the Apple iPhone Air
.
As usual with a story of this type, we urge you to take it with a grain of salt. This is the time of the year when the air is thick with iPhone rumors (no pun intended) and many of them just do not pan out. Still, expectations have been raised so high, that if Apple does not release a large screened version of its iconic smartphone this year, there is bound to be some disappointment. As usual, Apple is pretty tight-lipped about anything iPhone related until the next iteration is unveiled.
Thanks for the tip!
source:
CommercialTimes
(translated) via
GforGames