Reading the tea leaves: which analysts nailed the Apple iPhone unveilings
7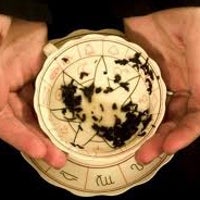 Now that Apple has unveiled the
Apple iPhone 5C
and the
Apple iPhone 5S
, let's take the time to see which analysts nailed the story perfectly. Back in April,
Citigroup Global Securities called for a September debut of the Apple iPhone 5S and a low-cost iPhone
. Sounds like a winner to us. One month earlier, investment house
ValueWalk predicted that a low-priced iPhone would cost half the price
of the premium model. Considering that a 16GB Apple iPhone 5S is $199.99 on contract and the 16GB Apple iPhone 5C is $99.99 with a signed pact, we will forget the extra penny and call it a perfect forecast.
One of the best calls came from Gene Munster. When everyone was looking for the Apple iPhone 5C to be a budget model, he said that the phone would be priced between $400 and $500. Even better,
he predicted that the iPhone 5C would replace the iPhone 5
in Apple's line up. In fact, he said that
the Apple iPhone 5C would be slotted in between the Apple iPhone 5S and Apple iPhone 4S
which is exactly what happened! Mr. Munster, we tip our hats to you.
So who was right on with the fingerprint sensor on the Apple iPhone 5S? Back in May, the Chief Security Officer for Pay Pal loosened his lips and
leaked the news that the biometric technology was coming to the iPhone this year
. Well connected KGI analyst Ming-Chi Kuo had been calling for a fingerprint scanner for some time, a prediction repeated last month. Kuo, like Munster, had the whole new Apple iPhone line up figured out in advance..
"iPhone 5C to replace iPhone 5, while iPhone 4S goes on. We've learned that the iPhone 5 line will be terminated from 4Q13, while the iPhone 4S line will carry on. From this, we infer that iPhone 5C is launched to replace iPhone 5. In other words, the 5C model will be positioned as midrange. We forecast its retail price to be US$400-500. We expect iPhone 5S, iPhone 5C, iPhone 4S and iPhone 4 will fall into the price ranges of US$600-700, US$400-500, US$300-400 and US$200-300, respectively, in the new product cycle. Since iPhone 4's specs may not be adequate to run on iOS7, we think this line may be terminated."
-Ming-Chi Kuo, KGI
Even though there was no dropped prototype found at a bar this year, overall the leaks were rather accurate ranging from
those colorful "C" shells
that seemed to leak daily, to
the gold/champagne Apple iPhone 5S
.