Low cost Apple iPhone to cost half the price as the current model?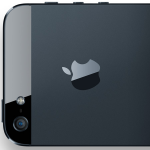 Investment site ValueWalk has some news about a potential incremental refresh with the
Apple iPhone 5S
and a low cost version of Apple's iconic smartphone. Citing a pair of investment houses, ValueWalk relays talk about a refreshed version of the
Apple iPhone 5
which would come in August, and a low priced version of the Apple iPhone that would be priced at half the cost of the iPhone 5.
software and services
to differentiate the Apple iPhone 5S from the current model.
Swiss investment house Credit Suisse has some comments about the low priced Apple iPhone that it expects to see
priced at $329
off contract. The firm says that a low priced iPhone could help Apple sustain top and bottom line growth while dealing with the competition from Samsung and other Android manufacturers. Credit Suisse imagines a low-cost Apple iPhone to have 3G connectivity, 8GB of native storage and the same form factor as the iPhone 5. The brokerage house worked out the numbers and figures that a $329 iPhone could grab 40% of the $300-$400 phone market which would add $16 billion and $21 billion to Apple's revenues in 2014 and 2015 respectively. It would also add earnings per share of $3.13 in 2014 and $5.05 in 2015, and those figures include cannibalization of the current iPhone. Margins would be 38% for Apple and while that would be lower than what Apple gets from its current smartphone, it matches the company's current overall profit margin.
source:
ValueWalk
via
BGR