Several Android phones have had the RCS messaging hack disabled
11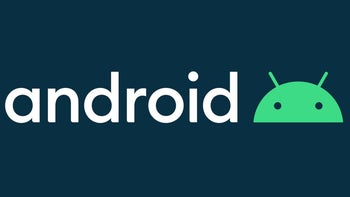 Last Saturday, we showed you
a little trick discovered by some Redditors that enables RCS on an Android phone via the Android Messages app
. The next generation of messaging, RCS (or Rich Communication Service) allows users to send and receive messages through their carrier's data network or Wi-Fi instead of over a cellular network. Have you ever unsuccessfully tried to send a video via SMS/Text? The clip you were sending probably exceeded the cap that your carrier imposes on such file transfers. For example, Verizon limits MMS transfers over 4G LTE to files not larger than 3.5MB (although on its own Messages app, it does allow 100MB video files to be sent over Wi-Fi). RCS would allow larger and higher quality videos and images to be shared.
In addition, the character limit, which is 160 for SMS/Texts, is 8,000 for RCS. And with the latter, those sending a message will receive a receipt when it is read by the recipient. In fact, those using RCS will know when someone they are messaging with is in the midst of typing a reply. The only thing is that in order to use all of these features, both parties messaging each other have to be using RCS.
Some of those who followed the directions and enabled RCS on their Android phone have been discovering that the feature has been disabled.
Several Reddit posts
from OnePlus phone owners mentioned that they were no longer connected to the advanced messaging system although other OnePlus owners said that they were still hooked up. Our
Pixel 2 XL
running Android 10 is still enabled and some of those who were disconnected found that by repeating the original steps, they could be connected to RCS messaging once again.
Thumbing through the Reddit posts, it appears as there is no rhyme nor reason as to why RCS has been disabled on certain handsets. One couple (he with a
Galaxy S9+
, she with a
Galaxy S9
) using different plans from the same carrier scored a split decision; his phone lost the RCS connection while hers did not).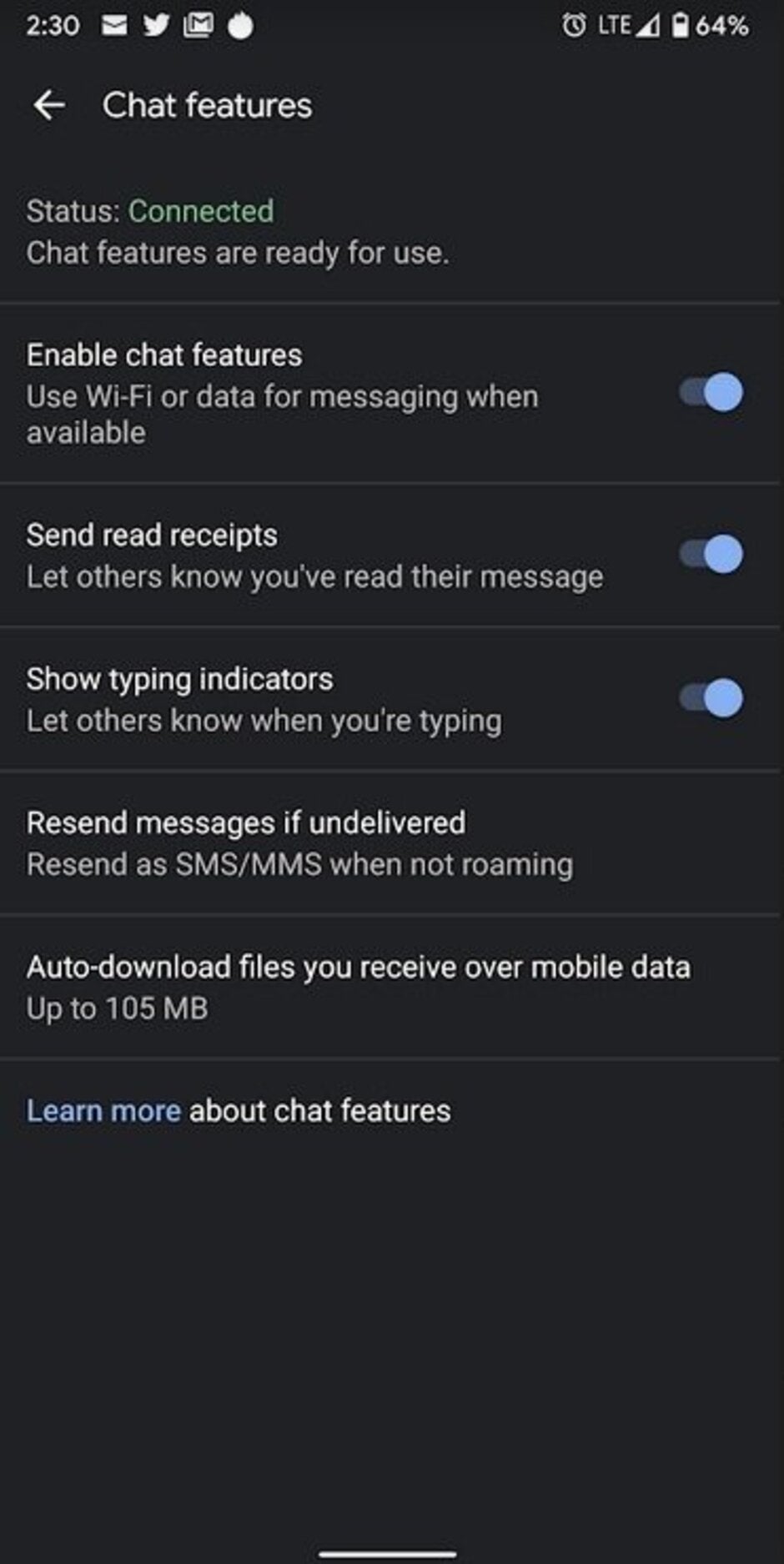 Example of a phone still connected to RCS
Since there doesn't seem to be a specific pattern applied here, disabling the RCS hack could be the work of Google. You might recall that when carriers in Europe were too slow in agreeing to rollout RCS on Android phones, Google took the matter into its own hands. U.S. Android users, upset with the slow pace that carriers in the states were taking to launch RCS, were hoping that Google was planning another end around, this time avoiding the U.S. wireless operators. Instead, a week ago today, Verizon, AT&T, T-Mobile and Sprint joined together to create the Cross Carrier Messaging Initiative (CCMI). The goal is to
bring consumers and businesses the next generation of messaging through RCS
. But it isn't clear that Google is going to be a big part of the CCMI since the company wasn't specifically mentioned in the press release that the carriers issued last week. Instead, the release states that the joint venture will see the carriers work with "other companies in the RCS ecosystem" (which could include Google).
The press release also hinted at some additional features that the wireless operators have in mind for RCS; these include allowing consumers to chat with their favorite brands, the ability to schedule appointments and rideshares, and letting consumers pay their bills using the next generation of messaging. The CCMI will reportedly release its own RCS based cross-platform messaging app next year, although there is a chance that Google's Android Messages app will also be compatible.
If your Android phone is no longer connected to RCS and you can't reconnect by going through the hack again, all you can do is wait for the CCMI to get its act together and achieve its goals. If you still have the connection, enjoy it while you can. To see if your phone is still connected, open the Android Messages app and tap the three button icon in the upper right of the screen. From there, go to
Settings
>
Chat features
. Check the status indicator. If it is green and says connected, you still have RCS capabilities on the device.