Qualcomm had the highest share of the smartphone SoC market during Q3 2017, followed by Apple
16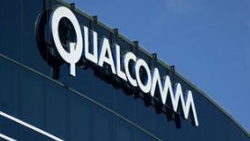 Just the other day,
we mentioned how rough 2017 has been for chip designer Qualcomm
. Thanks to a number of lawsuits filed by Apple against Qualcomm and vice versa, there is a good chance that Qualcomm will not be supplying CDMA iPhone units with a modem chip next year.
That could be a role that MediaTek will play in 2018
,
with Intel supplying Apple with the component for GSM models.
As the year started to come to an end, Qualcomm received an unsolicited takeover bid from Broadcom. The latter is prepping a proxy battle and is seeking to replace Qualcomm's board. Even with all of these negatives strewn throughout the year, Qualcomm continued to rule the smartphone SoC (System on a Chip) market. During the third quarter of 2017, the company was responsible for 42% of the revenue generated by chipsets earmarked for smartphones. That was up from the 41% share that the company owned during the same time last year. Apple was second as its Ax series accounted for 20% of the market, down from the previous year's 21%.
MediaTek finished in third with a 14% share of the smartphone SoC market in Q3. That was a decline from the 18% that the company owned during Q3 of 2016. Samsung saw a 38% rise to 11% from 8%, and Huawei's Hi-Silicon brand took 8% of the market. That was up 33% from last year's third quarter.
But not everything was copacetic for Qualcomm in the SoC market from July through September. In the premium chipset segment, which tracks handsets priced at $400 or more, Qualcomm actually saw its share of the market shrink in the quarter. According to Counterpoint Research, that is because several of Qualcomm's smartphone customers are using "more vertical strategies." Good examples of that in high-end models include Huawei (with its Kirin chipsets), Apple (with the aforementioned Ax series) and Samsung (with its Exynos chipsets).
"The vertically integrated players like Samsung, Apple and Huawei have been increasingly employing their own SOCs within their portfolio over the last few years. As a result, the combined share of the SoCs of these big three have rose from 20% level in 2015 to around 30% level in terms of volumes. This has somewhat hurt hare of some of the horizontal players such as MediaTek mainly and likes of Marvell, Broadcom and others which were forced to exit this space."-Shobhit Srivastava, Research Analyst, Counterpoint Research
Overall, for the third quarter, SoC revenues topped $8 billion for a 19% rise year-over-year. According to Counterpoint Research Directir Neil Shah, the focus in the industry has shifted from the number of cores stuffed in each chip to the new experiences available using dedicated processors. Shah says, "Apple and HiSilicon (Huawei) both launched SoCs with dedicated Neural Processing Units (NPUs) for AI processing at the edge." And Counterpoint sees this trend gaining strength over the next few years.
source:
CounterpointResearch
via SlashGear