Apple's iPhone 9, Xs and Xs Plus may hit gigabit LTE with MediaTek and Intel inside
10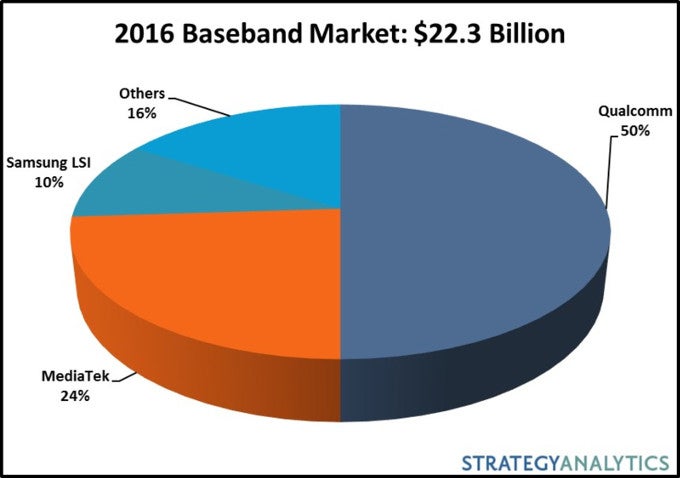 Apple may be switching to MediaTek as an extra wireless modem supplier
indeed
, to fill the hole in its soul left by the
patent battle with Qualcomm
. It is already using
inferior Intel
modems for most of its 2018 iPhones on GSM carriers, but, unfortunately (for Apple, that is), it has to use Qualcomm on CDMA ones like Verizon or Sprint in the US, and it's exactly the those licensing and royalties fees that it is trying to escape from.
That may all come to an end next year, when sources say that Intel will be supplying the vast majority of iPhone modems with its new gigabit LTE creation, but the rest have to be absorbed somehow, too, hence the MediaTek probing. Intel actually has way less market share in wireless modems, compared to MediaTek, and the Chinese chip makers are also taking a lead in gigabit LTE (Huawei's modem in the Mate 10 Pro is the first with 1.2 Gbps speeds in a retail phone), so Apple would be in good hands in its quest to ditch Qualcomm for good next year.
Apple is also rumored to be working on a
pre-5G iPhone prototype
, claims the same source, whatever that means, so the iPhone's weak wireless modem performance this year, when
compared to the competition
, may be a thing of the past with the 2018 iPhones.
source:
Digitimes