Qualcomm fights back against Apple
16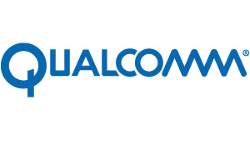 Just a few days ago, we told you that
Apple is taking chip supplier Qualcomm to court
. At issue is more than $1 billion in royalties that Apple allegedly says it is owed by the company. Apple claims that Qualcomm is upset because the tech titan spoke the truth to law enforcement agencies who are investigating the chip maker.
The FTC is suing Qualcomm for anti-competitive behavior
involving a contract it had with Apple to supply the company with baseband chips from 2011 to 2015.
In return for the exclusive rights to supply Apple with those modem chips, Qualcomm allegedly agreed to accept lower royalty payments from Apple. This year, both Qualcomm and Intel are supplying Apple with these baseband chips for the
Apple iPhone 7
and
Apple iPhone 7 Plus
.
Qualcomm today issued a statement saying that Apple had mischaracterized the negotiations and agreements between the two firms. The chipmaker accused Apple of misrepresenting facts and withholding information in order to get Qualcomm in trouble with regulatory agencies like the FTC. The company says that it is looking forward to its day in court where it can use the "discovery" process to learn how Apple came up with the claim that it has not been paid royalties by Qualcomm.
"While we are still in the process of reviewing the complaint in detail, it is quite clear that Apple's claims are baseless. Apple has intentionally mischaracterized our agreements and negotiations, as well as the enormity and value of the technology we have invented, contributed and shared with all mobile device makers through our licensing program. Apple has been actively encouraging regulatory attacks on Qualcomm's business in various jurisdictions around the world, as reflected in the recent KFTC decision and FTC complaint, by misrepresenting facts and withholding information. We welcome the opportunity to have these meritless claims heard in court where we will be entitled to full discovery of Apple's practices and a robust examination of the merits."-Qualcomm statement
source:
SeekingAlpha