Apple takes Qualcomm to court over unpaid royalties
57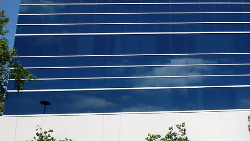 Just a few days ago, we told you that
the FTC has sued Qualcomm for an anti-competitive deal that supposedly was made with Apple
. The contract reportedly covered iPhone production from 2011 to last year. According to the suit, Qualcomm agreed to be the exclusive baseband chip provider for the Apple iPhone during that time period. In exchange, the chip maker charged Apple a lower royalty fee. This year, Apple is using baseband chips from both Qualcomm and Intel.
Today, we have some more news involving Qualcomm, Apple, and a lawsuit. Apple has filed a suit against Qualcomm accusing the latter of withholding $1 billion that Apple says that it is owed by the chip maker. Apple claims that it is being stiffed because it has spoken truthfully to law enforcement agencies who are investigating Qualcomm.
In a statement, Apple claims that Qualcomm has built its business on "exclusionary tactics and excessive royalties." As proof, Apple notes that it pays Qualcomm five times more in royalties than all other firms it has cellular patent license agreements with, combined.
"For many years Qualcomm has unfairly insisted on charging royalties for technologies they have nothing to do with. The more Apple innovates with unique features such as TouchID, advanced displays, and cameras, to name just a few, the more money Qualcomm collects for no reason and the more expensive it becomes for Apple to fund these innovations. Qualcomm built its business on older, legacy, standards but reinforces its dominance through exclusionary tactics and excessive royalties. Despite being just one of over a dozen companies who contributed to basic cellular standards, Qualcomm insists on charging Apple at least five times more in payments than all the other cellular patent licensors we have agreements with combined."-Apple
source:
SeekingAlpha