Qualcomm confirms all smartphones supporting Quick Charge 4.0 technology
18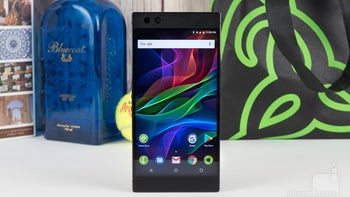 Each top-tier mobile chipset launched by
Qualcomm comes with Quick Charge
. The technology has evolved throughout the years, so the latest smartphones equipped with Qualcomm's newest chipsets should support Quick Charge 4.0/4.0+.
To make it easier for consumers who want the latest quick charge technology in their smartphones, Qualcomm published the list of all devices compatible with Quick Charge 4.0/4.0+. In case you're expecting the list to contain at least several devices, you'll be completely disappointed.
There's only one device that Qualcomm confirmed it's fully compatible with its
Quick Charge 4.0/4.0+ technology
and not even that one isn't a mainstream phone. If you haven't guessed it by now, yes, it's the
Razer Phone
, the only smartphone that supports Qualcomm's latest quick charge technology.
Of course, more devices could be added by the end of the year, such as the
LG G7
, which is supposed to include Quick Charge 4.0 support. Also, the
ZTE Nubia Z17
seems to have been overlooked by Qualcomm and for some reason hasn't been included in the list, even though it does support the new quick charge technology.
Recommended Stories