Project Ara coming to MWC 2015 in Barcelona
37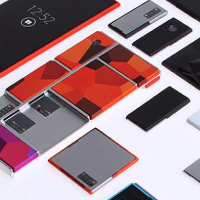 The latest speculation about Project Ara has the modular phone and some of its parts coming to Barcelona next month for MWC. Fifty modular components are expected to be displayed. While not all of them will be in working condition, we do expect to see a complete working version of the modular handset at the show.
Eventually, a Project Ara phone will allow users to upgrade the camera, RAM, GPU, the display and other components by simply snapping out the old part and snapping in the new one. On Wednesday, Toshiba announced that it had partnered up with Gujarat chipmaker Einfochips to produce the chips for the Project Ara handsets. Toshiba's Senior Vice President and Chief Technology Officer Shardul Kazi says the company has designed two different versions of the phone, the Spiral One and the Spiral Two. Spiral Three will soon be launched and both it and
Spiral Two will be offered to consumers
.
Toshiba's Kazi says that the cost of the modules will range from $50 to $500 and will be adjusted to make them 'reasonable' to users. Last September, we were told that outside of the battery, the CPU and the display,
the modular parts will be hot-swappable
.
Google is obviously determined to take Project Ara as far as it can. We're looking forward to seeing what information is released in Barcelona and passing it on to you.
Thanks for the tip!
source: STJSGadgets (
1
), (
2
)