Google has yet to fix a serious issue with the Pixel 3 and Pixel 3 XL
10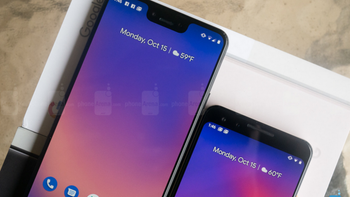 According to Android Authority
, it appears that Google never got around to fixing the problem with phone call connectivity with the 20218 Pixels.
On the Google Product Forums
are the posts that we discussed in our original story. But newer comments have been posted as recently as last month. It seems that when a Pixel 3 or Pixel 3 XL user is on a regular phone call, the person on the other end of the line is hearing an echo, choppy audio that cuts off words, silence, and more.
Some troubleshooting tips (factory reset, going into safe mode, switching to 3G from 4G) failed to resolve the issue for everyone, which puts the ball back squarely in Google's court. Hopefully there will soon be a software update disseminated that will allow those engaged in a phone call with an affected unit to hear the Pixel owner's voice crystal clear.