Poll: will you / would you return your Note 7 now that Samsung deems all of them dangerous?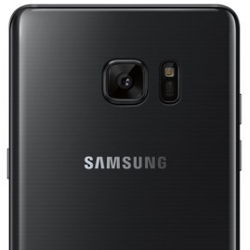 Boy oh boy, the
Galaxy Note 7
went from being potentially one of the best devices of 2016 to being one that many fear to handle, or allow
onto planes
. Even after recalling the first batch and supposedly fixing a defective battery issue, Samsung couldn't fully solve the problem with spontaneous combustions, as units that have been deemed "safe" are now blowing up
left
and
right
.
After
suspending sales
for a while to investigate the issue, the company has now announced that Note 7 production has been
canceled
. Samsung's partners have been asked to stop selling the devices and customers that own one of the hot phablets are implored to power their device off and exchange it for another Galaxy as soon as possible (or get a full refund).
We saw it with the first recall and we will surely see it again — some people just refuse to let go of their Note 7. They prefer to try their luck and hope that the device doesn't go up in flames so that they can keep using Sammy's premium phablet.
So, we wonder, what do you plan to do with your Note 7 (alternatively: what would you do if you owned one now?)