Poll results: Which phone maker do you think will create the best 2015 flagship?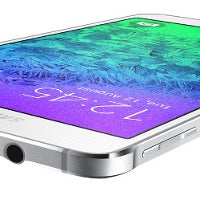 We asked you last week to take an educated guess as to which phone manufacturer will manage to go above and beyond the extra mile, and wow our specs-hardened hearts with design, performance, extra features, or value-for-money proposition with their 2015 flagship. Will Samsung make a comeback with the
Galaxy S6
, or will it be Sony with the
Xperia Z4
?
Maybe HTC will ditch its camera shenanigans and finally shine with the
One M9
, or LG has something up its sleeve for the
G4
? Let's not forget the myriad of Chinese manufacturers that are just waiting for one of the big boys to slip, and immediately take their place - juggernauts like Huawei or Xiaomi should not be underestimated at all, too. Finally, Apple will be making an
iPhone 6s
or a 7 or another Plus, and that's the company everyone will be eyeing next fall.
It turns out that despite all of its troubles this year with the less-than-impressive
Galaxy S5
, 30% of our 3749 respondents have a warm place in their heart for Samsung, pegging it as the most likely to wow us in 2015. Next in line is Sony, with 19% of the votes, which is an achievement no doubt reflecting the excellent
Xperia Z3
/
Z3 Compact
and their amazing battery lives for the respective categories. Sony is followed by HTC with 16% of our respondents, who still have great hope that the company will overcome what's holding it in the camera department, and capitalize on its excellent design and software abilities. LG takes the fourth place, while you placed Apple fifth. Which will it be? We won't know until around that time next year, but it will be fun to rewind and see if our expectations materialized like that.