Apple iPhone 6s rumor: Pegatron ready to allocate 50% of its assembly line for Cupertino's 2015 flagship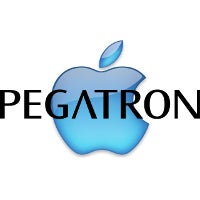 The
Apple iPhone 6
and its larger counterpart, the
iPhone 6 Plus
, are by no means long in the tooth - after all, we've been enjoying them for but a few months now, yet rumors regarding Cupertino's portfolio for 2015 are already circulating in the air. As per these speculations, the next iPhone will retain the same naming scheme that was used with the iPhone 4s and 5s, thus it will bear the Apple
iPhone 6s
moniker.
While no one knows if it will the very same overall design language of the current iPhone generation or will be entirely different, yet we know that Pegatron, one of Apple's biggest Taiwan-based contractors, is ready to re-allocate 50% of its assembly line and fully substitute Foxconn as the main maker of the upcoming
iPhone 6s
.
These speculations about the physical assembler of the upcoming Apple smartphone led to a 1.78% increase in Pegatron's stock shares. In the meantime, we already know that the high demand for
iPhone 6
display panels
has reportedly forced Foxconn
to invest a hefty sum of money into a new plant that will be up and running by the end of 2015, which seems a little bit counter-intuitive, given that at the time the iPhone 6s will probably be the star of the show.
source:
Macotakara.jp
via
GSMDome